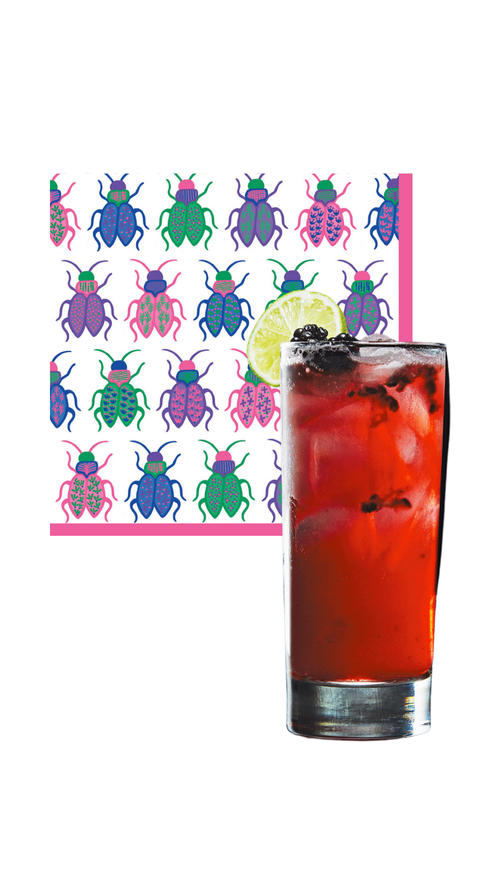 The Beetle's Juice
A sweet and tangy drink recipe perfect for any season. Pair with our Critter Cocktail Napkins to wow your guests!
Ingredients:
2 blackberries
1 slice lime
1/2 ounce simple syrup
1 1/2 ounces silver tequila
1 dash angostura bitters
1/2 ounce lime juice
1/2 ounce blackberry schnapps
2 ounces cranberry juice
How to make:
1. Muddle blackberries, lime slice, and simple syrup.
2. Fill a cocktail shaker halfway with ice and add all of the ingredients.
3. Shake for about 5 seconds.
4. Pour into highball glass and garnish with lime.
5. Enjoy!