The Complete Guide to a Pink Baby Shower
Are you hosting a baby shower and are looking for beautiful and easy-to-use pink table setting decor?!? You are in the right place! On today's blog we will show you just how to create a gorgeous table with our Lila Chinoiserie paper placemats and Rose Vase Wraps, beautiful flower arrangements and pretty dining ware. Follow along as we show you step-by-step how you can create this table setting by @thespilledsugar for your own event on a budget! Let's get started…
Paper placemats and vase wraps are so easy to use and are perfect for all table setting levels - beginner to pro! They are easy to store, set up and clean up, while also being a beautiful addition to a baby shower table!
We love pink, but sometimes you don't want to completely overdo it. Try mixing and matching blues and the whites into your table along with all of the pinks to highlight them and draw out spring time themes. To do this, start your table off with a subtle blue tablecloth. Tablecloths like this can be found at your local Target or even on Amazon for an affordable alternative.
Next, layer on your paper placemats. Here she used our Lila Paper Placemats. These placemats have all of the blues, whites, and pinks to match the aesthetic of your table. She paired them with our Rose Paper Vase Wraps (which we will get to in a second), but you could also pair them with our Tiffany Paper Vase Wraps for a more blue theme, or Gold Pearl Paper Vase Wraps for a neutral theme (especially if you aren't sure what the gender of the baby is yet!)
As promised, how great are those Rose Paper Vase Wraps (we think you need them). All of the guests will go crazy over the fact that they are paper, and they are so easy to use. Simply place them around any small container you have laying around (mason jars, stemless wine glasses) and voila! A gorgeous floral centerpiece for you and your guests to enjoy.
We think that creating multiple centerpieces can be much more effective and simple than creating one big one. Use pink, blue and white bouquets to spread out the color across the table and impress your guests.
Layer simple pink plates (or any color) and add a small tea cup on top if you are hosting a luncheon or brunch for some coffee or tea. This allows for a very put together look that doesn't take much effort or anything fancy!
Shop this look, and be sure to send us pictures of your completed table for a special discount code.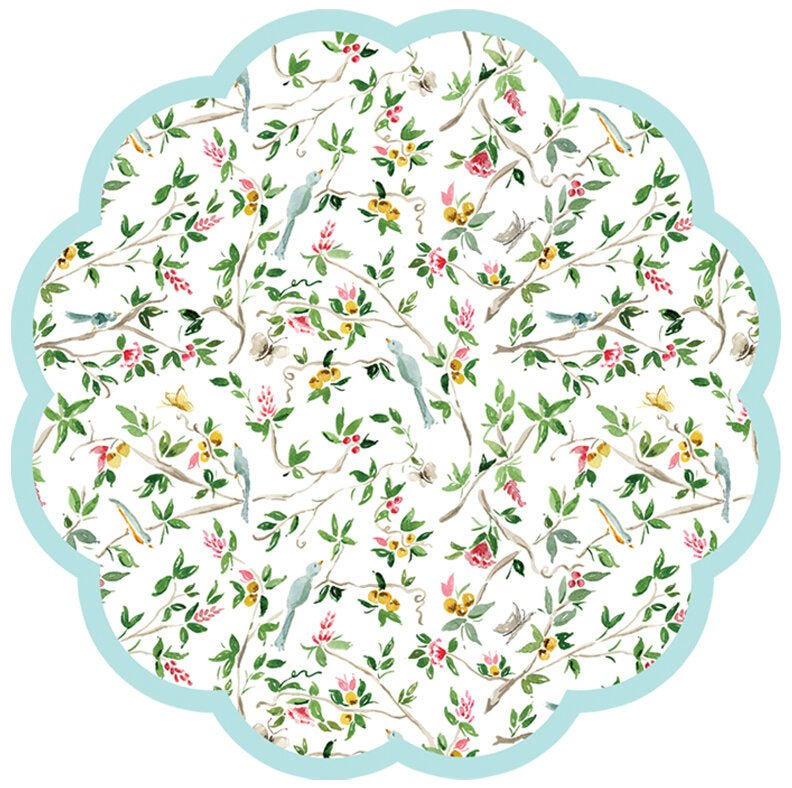 Lila Chinoiserie Scalloped Paper Placemats x Camilla Moss
Regular price
Sale price
$26.00
Unit price
per
Sale
Sold out
Share
View full details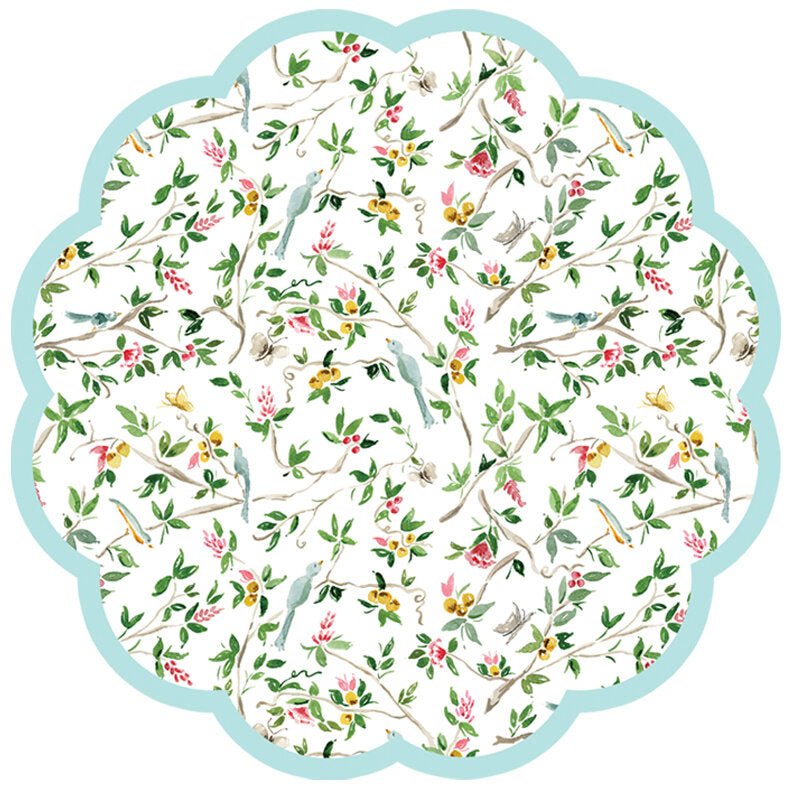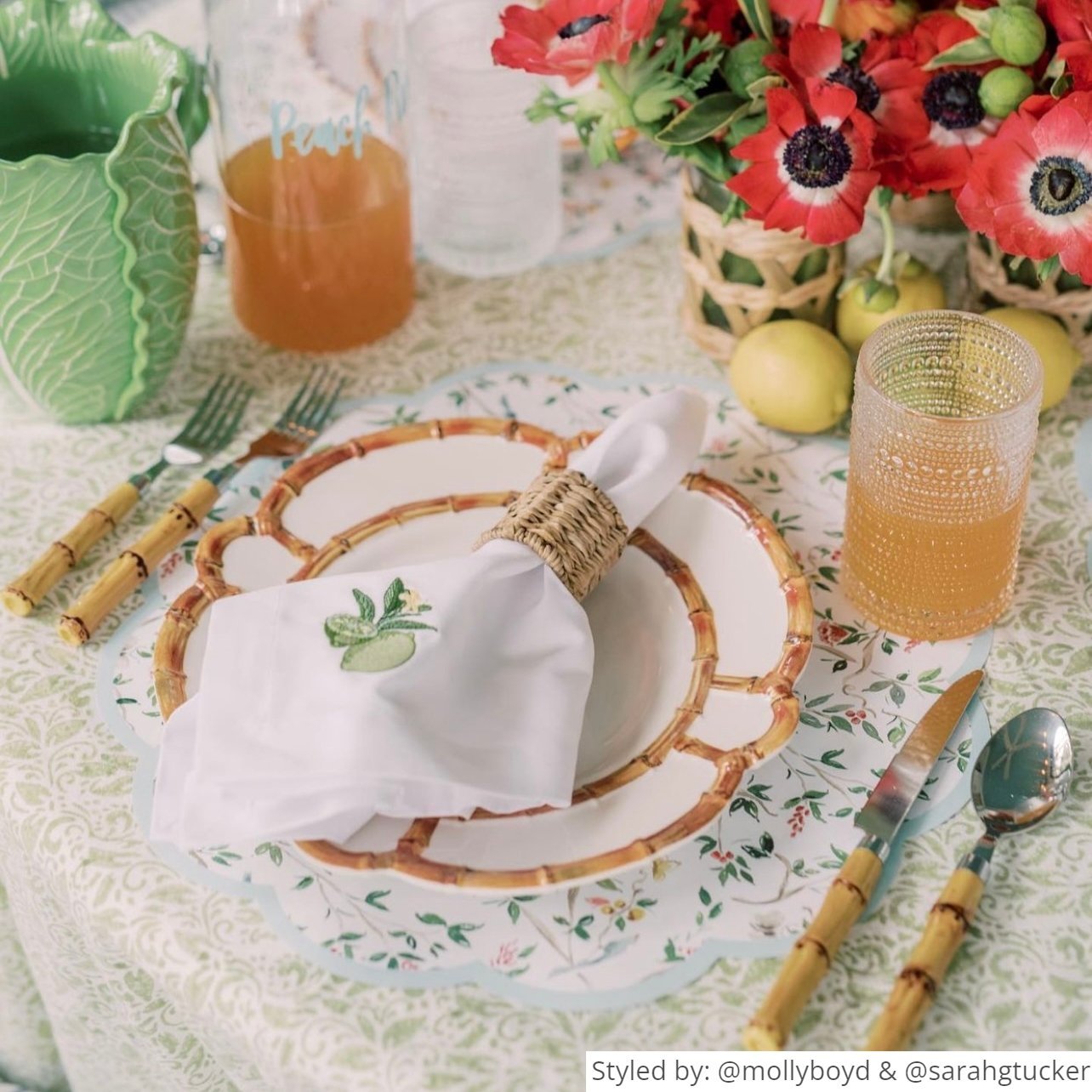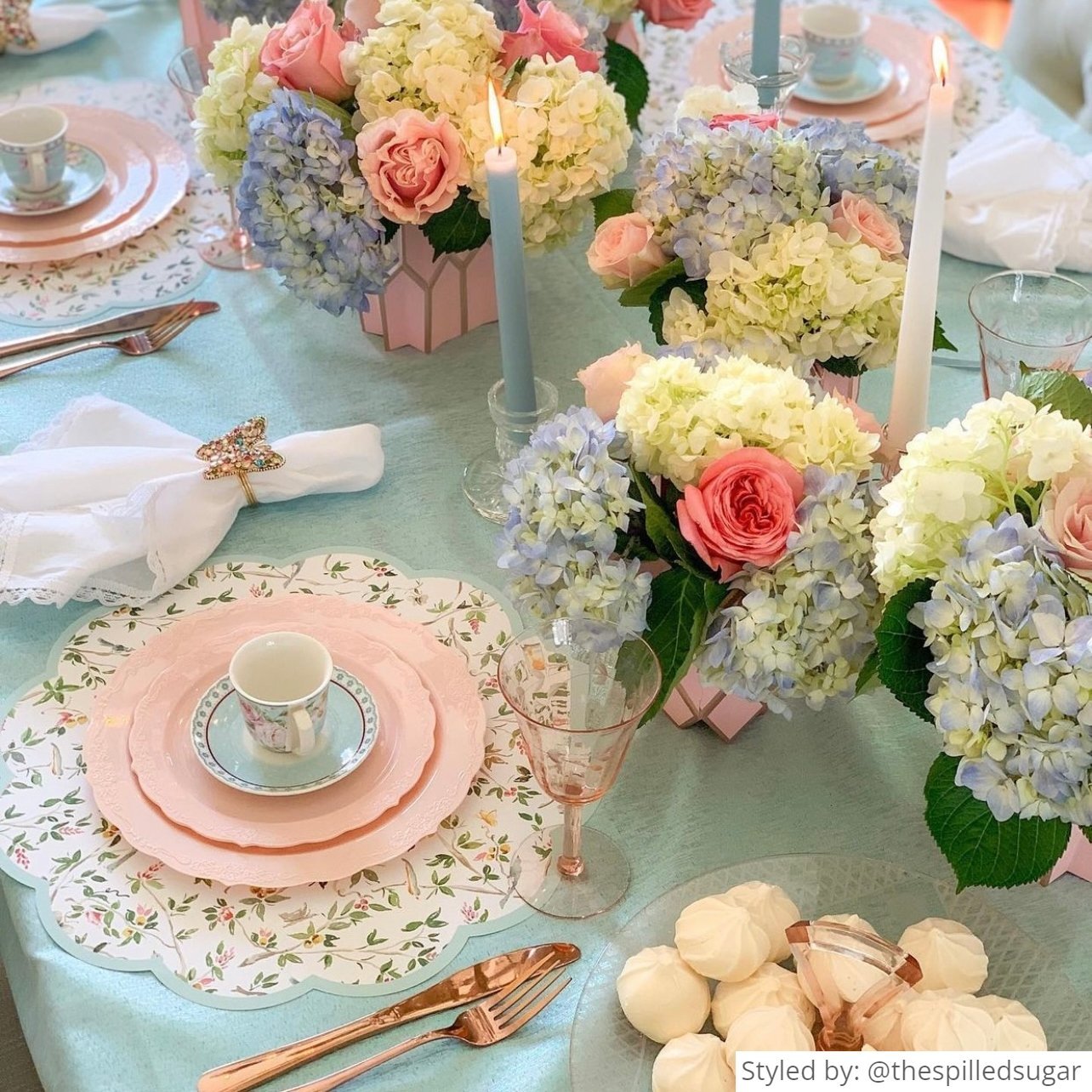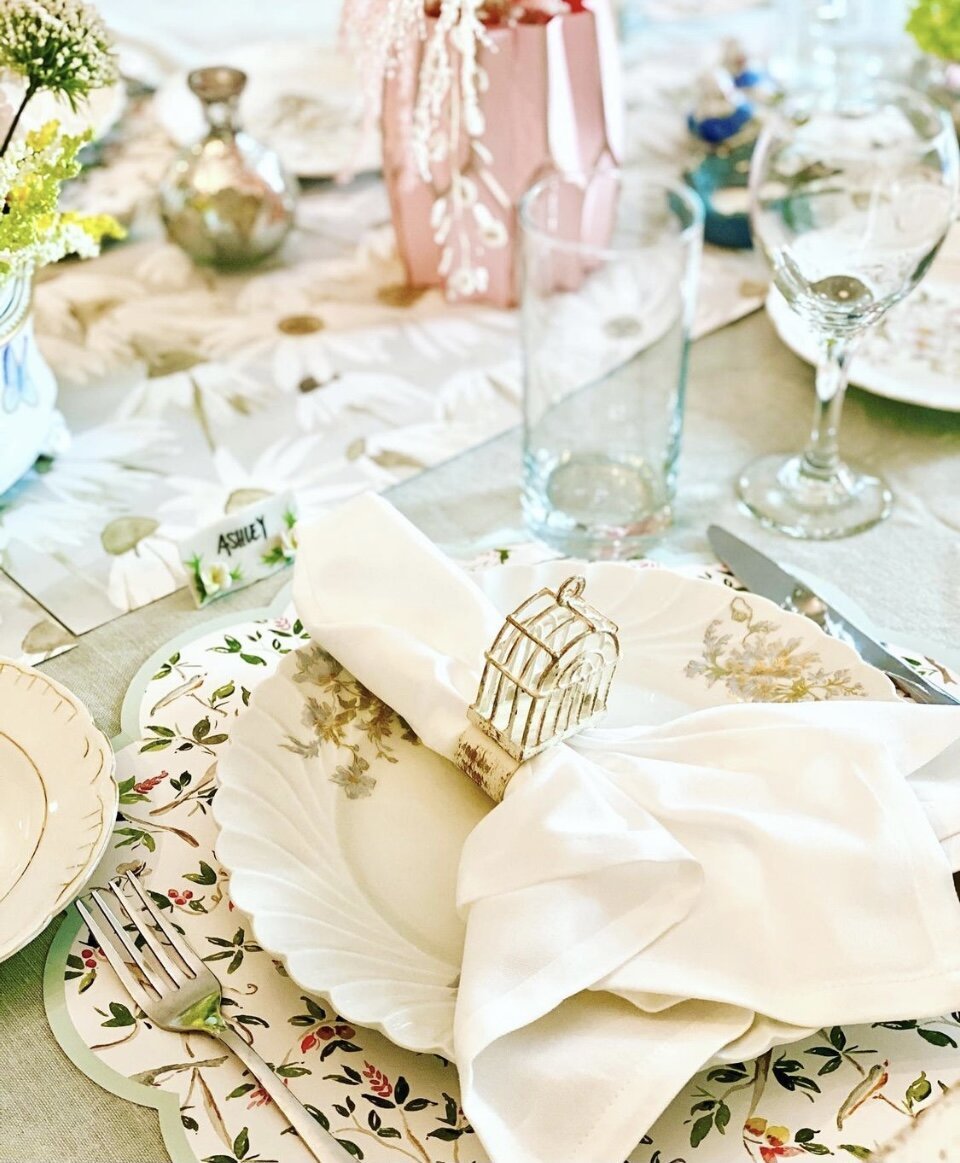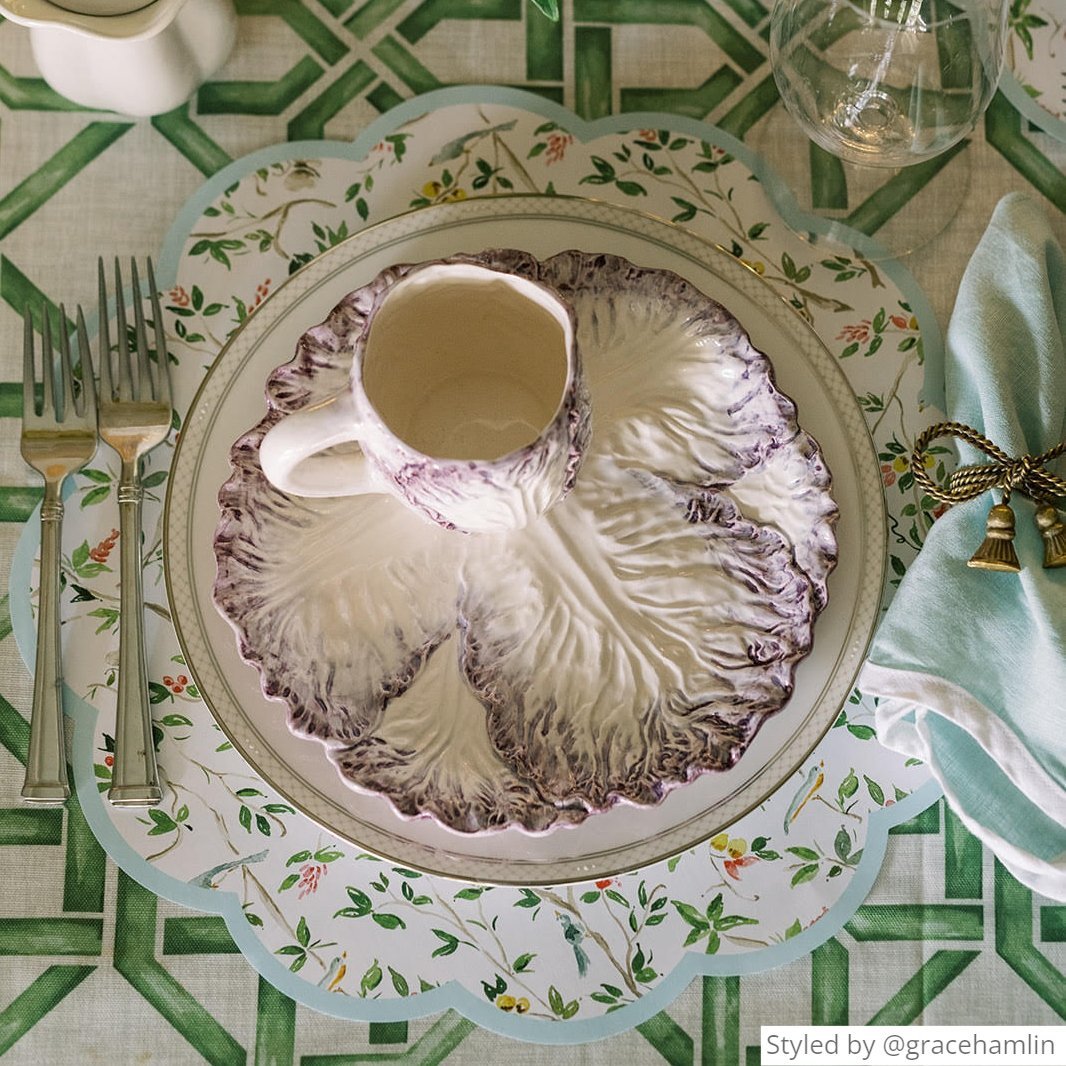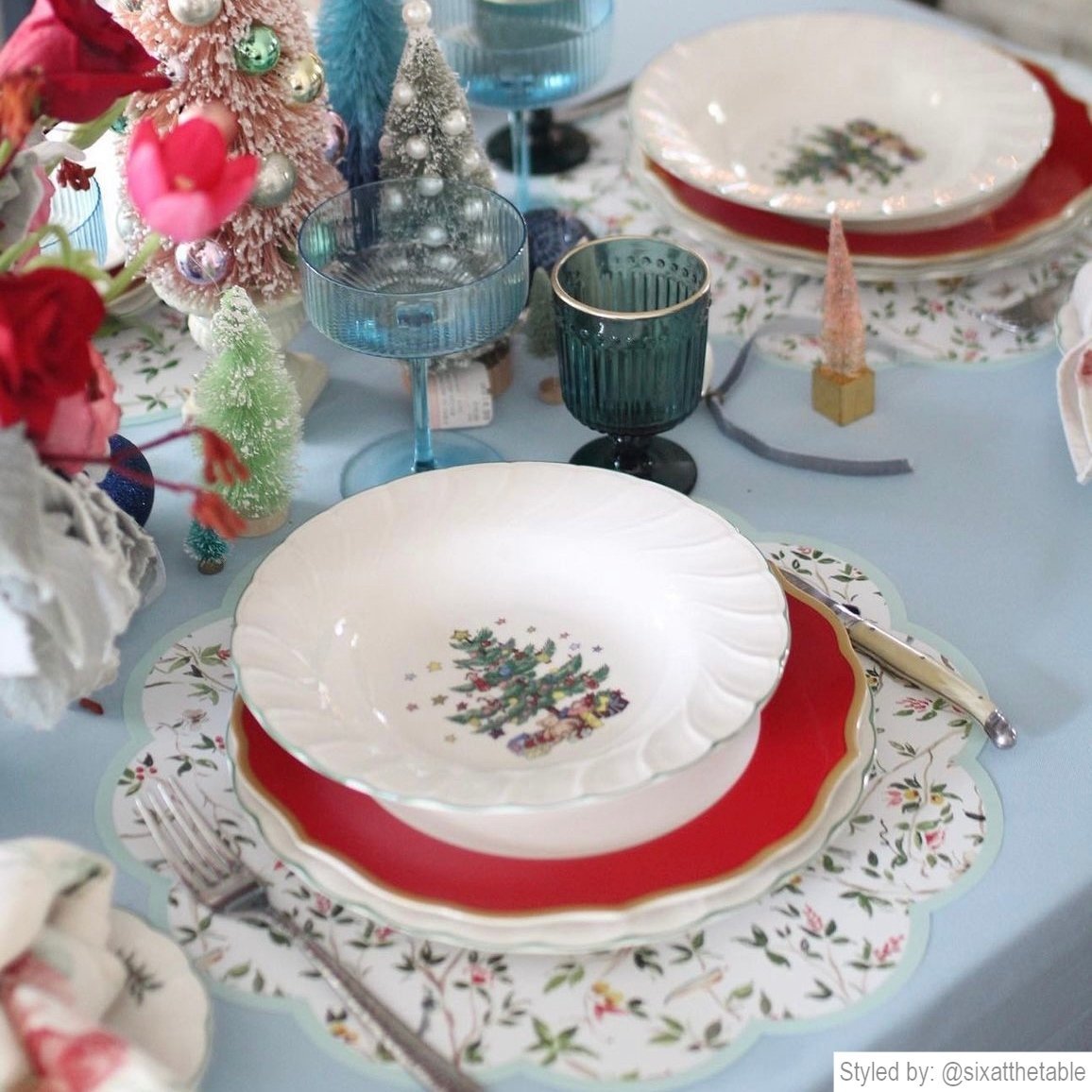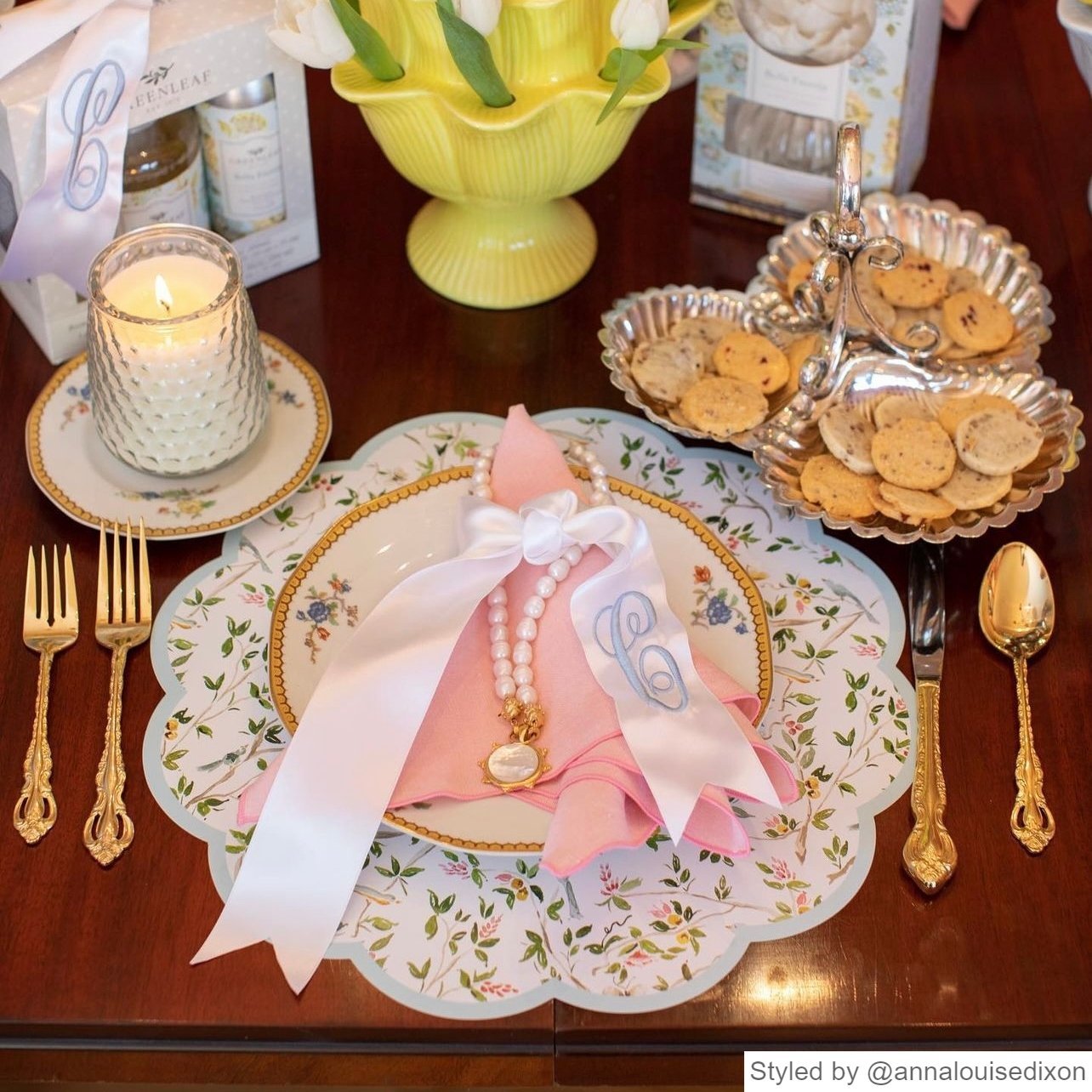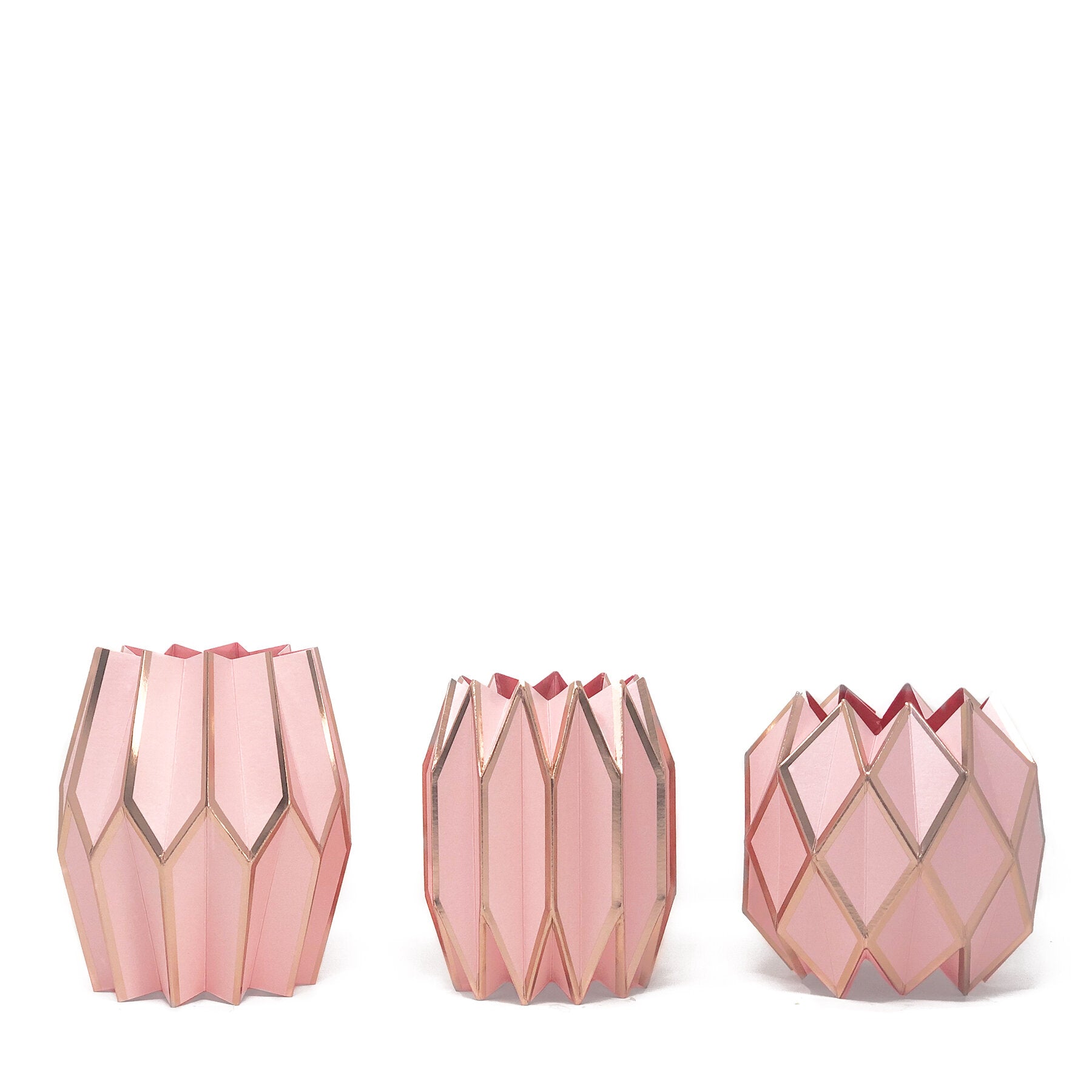 Rose Paper Vase Wraps
Regular price
Sale price
$19.00
Unit price
per
Sale
Sold out
Share
View full details