'Oranging' a Summer Citrus Table
This summer, citrus is the perfect way to freshen up your table! This setting by @homeofmalones uses our paper goods to create a bright pop for the warm days ahead…
Step 1: When using bold placemats with a lot of personality like our Fruit Grove Paper Placemats seen here, try opting for a plainer and simpler background as seen here. She used a blank white table, which made this scape easy to clean, as all she had to do was dispose of the placemats!
Step 2: Bring that placemat to life! She accomplished this by using real oranges and leaves to emulate the designs on the placemat. This is a great trick to add depth to your table, while making it seem like you put a lot of money into a glorious centerpiece!
Step 3: Choose dining ware carefully… Use colors and designs that won't interrupt busy patterns, but instead will help them shine! When using citrus, be aware of the season and how you can best match it.
Step 4: Add pops of unexpected color! Here she used pink candles and flowers to add color to the table outside of the greens and oranges of the placemat!
Step 5: Although citrus makes a lovely centerpiece, when using flowers to tie it all together make sure that you are using vases that can complete with the placemats. Here she used our Fern Paper Vase Wraps and Wicker Paper Vase Wraps!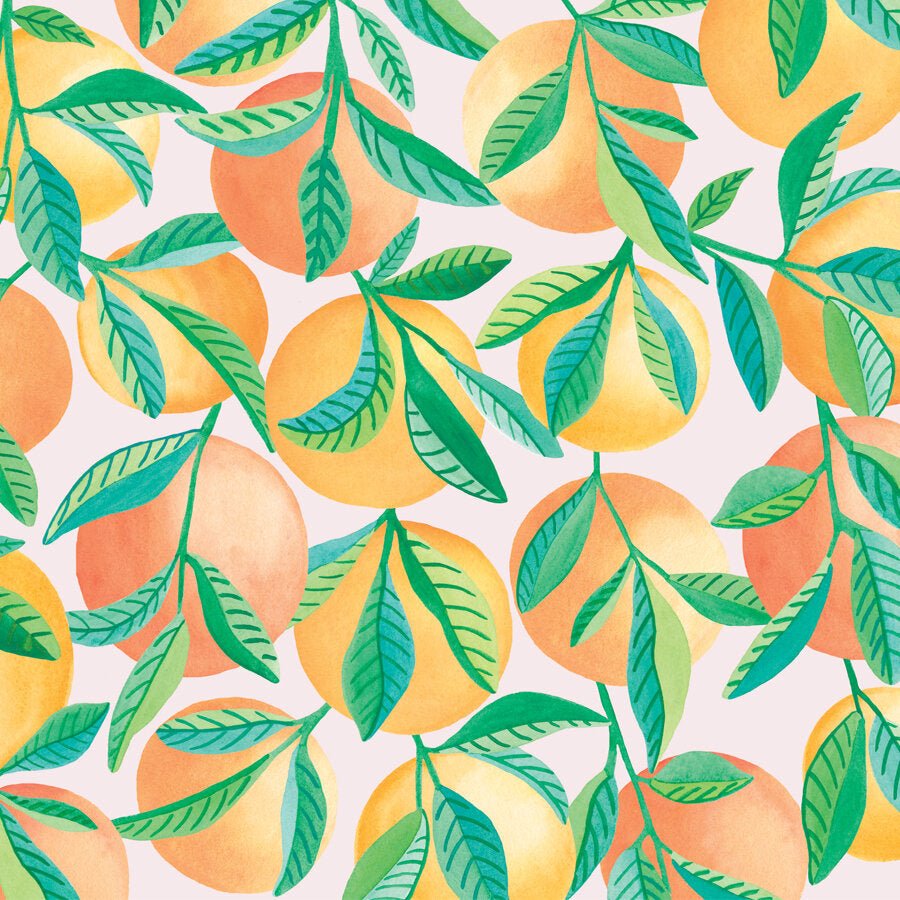 Fruit Grove Paper Placemats
Regular price
Sale price
$23.00
Unit price
per
Sale
Sold out
Share
View full details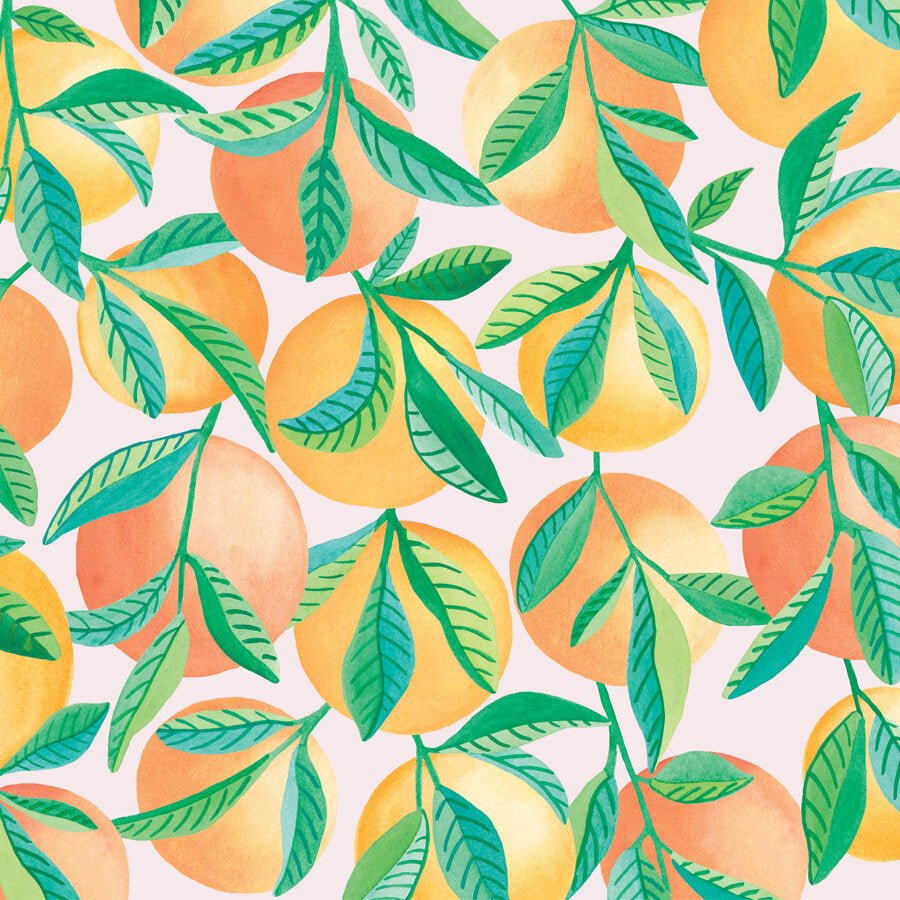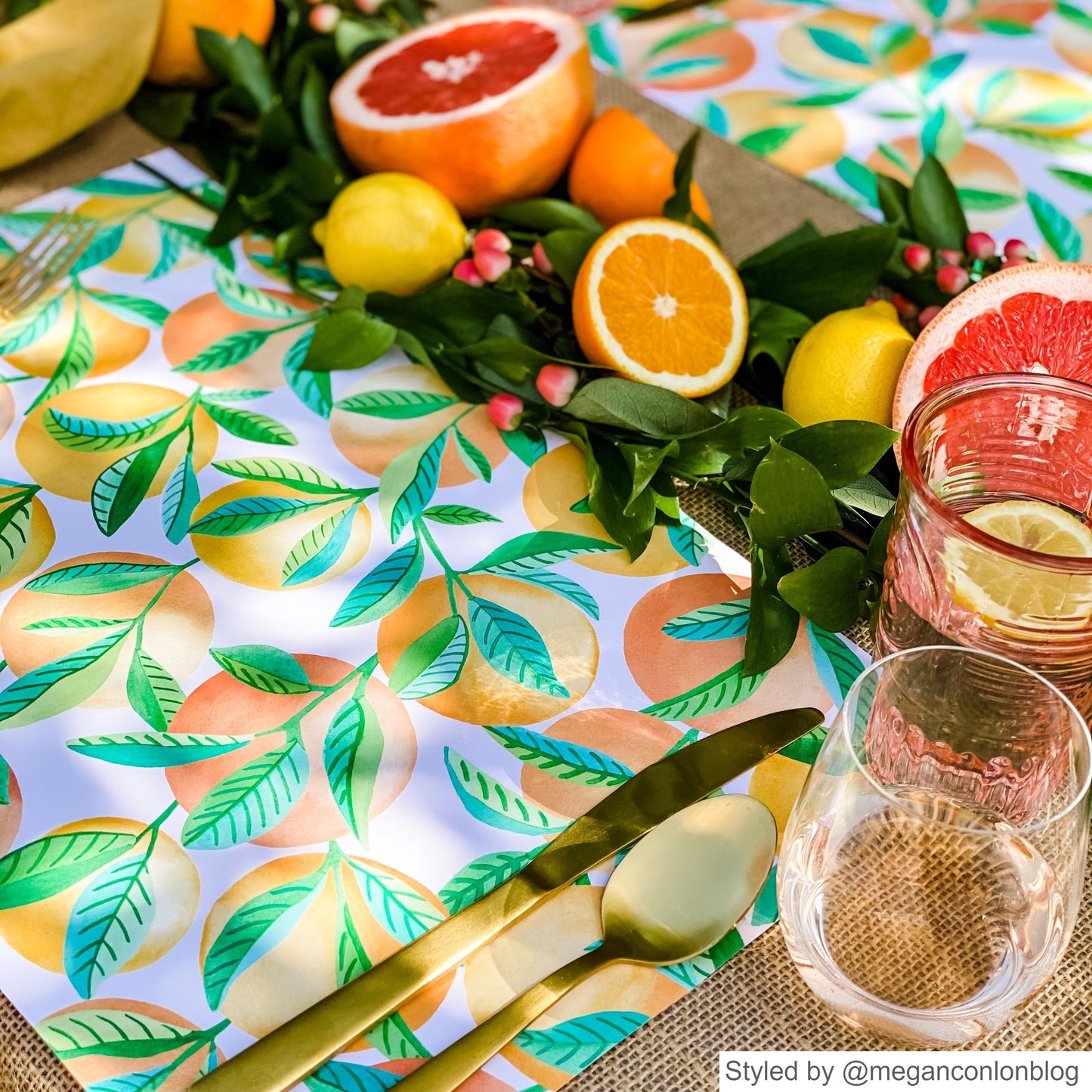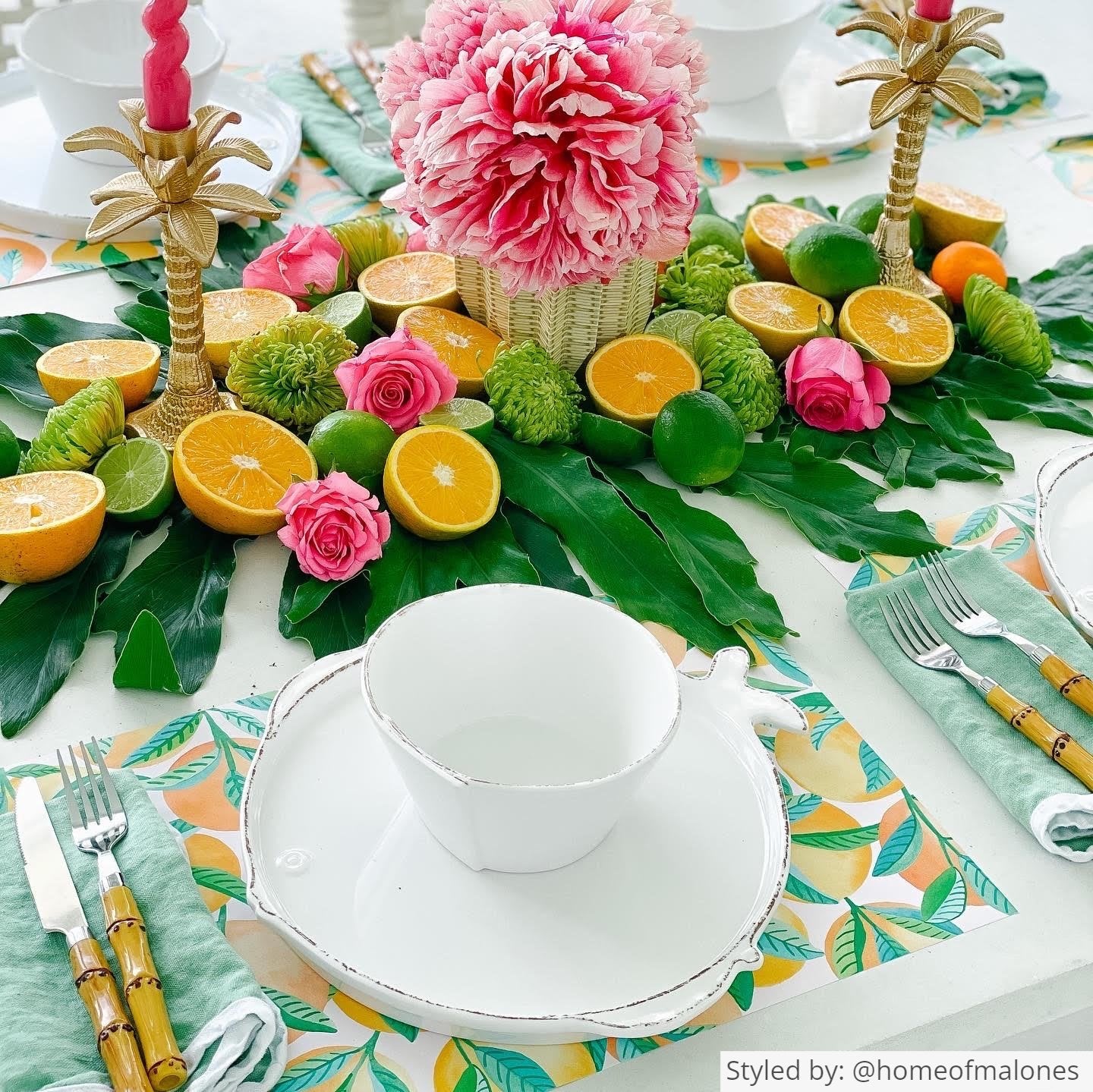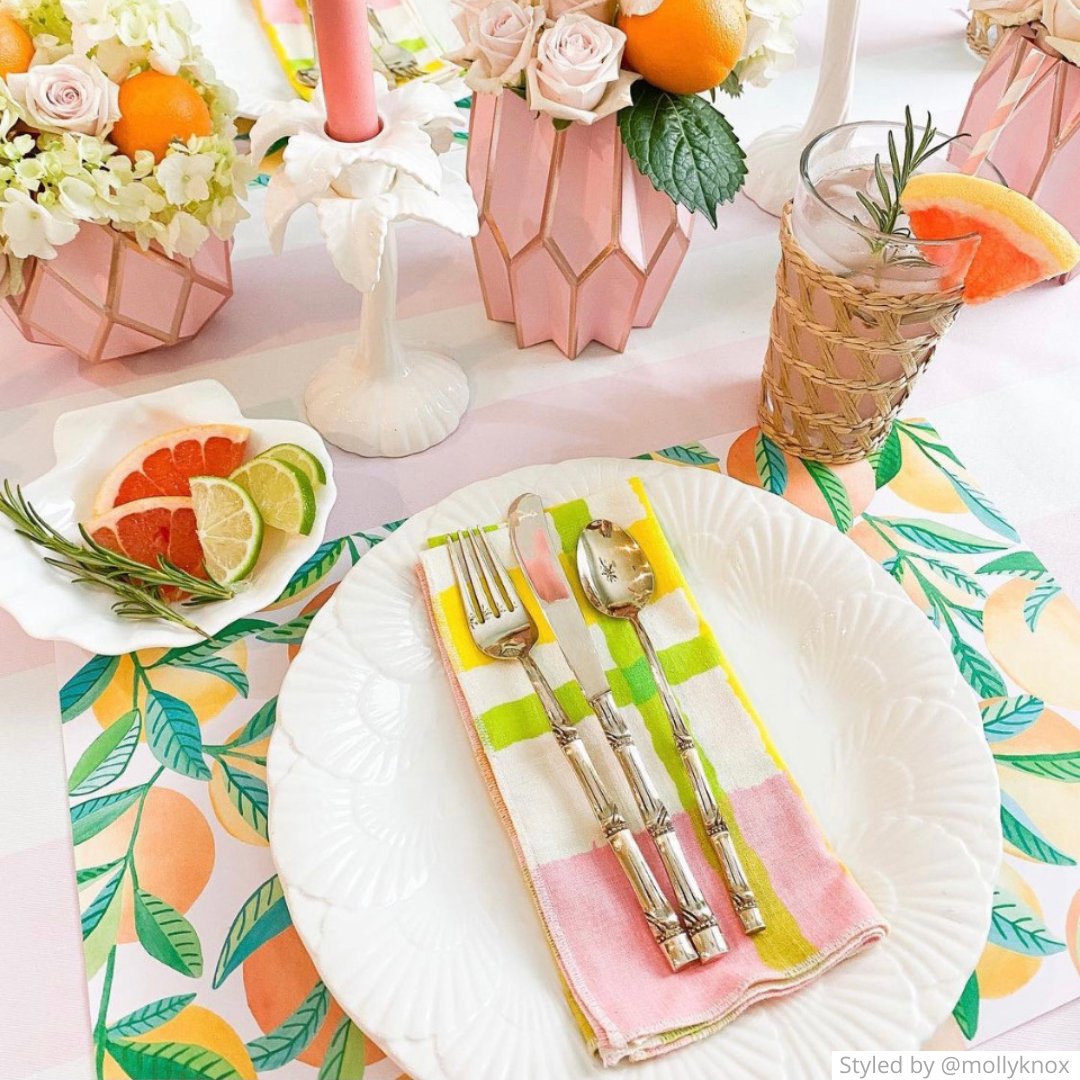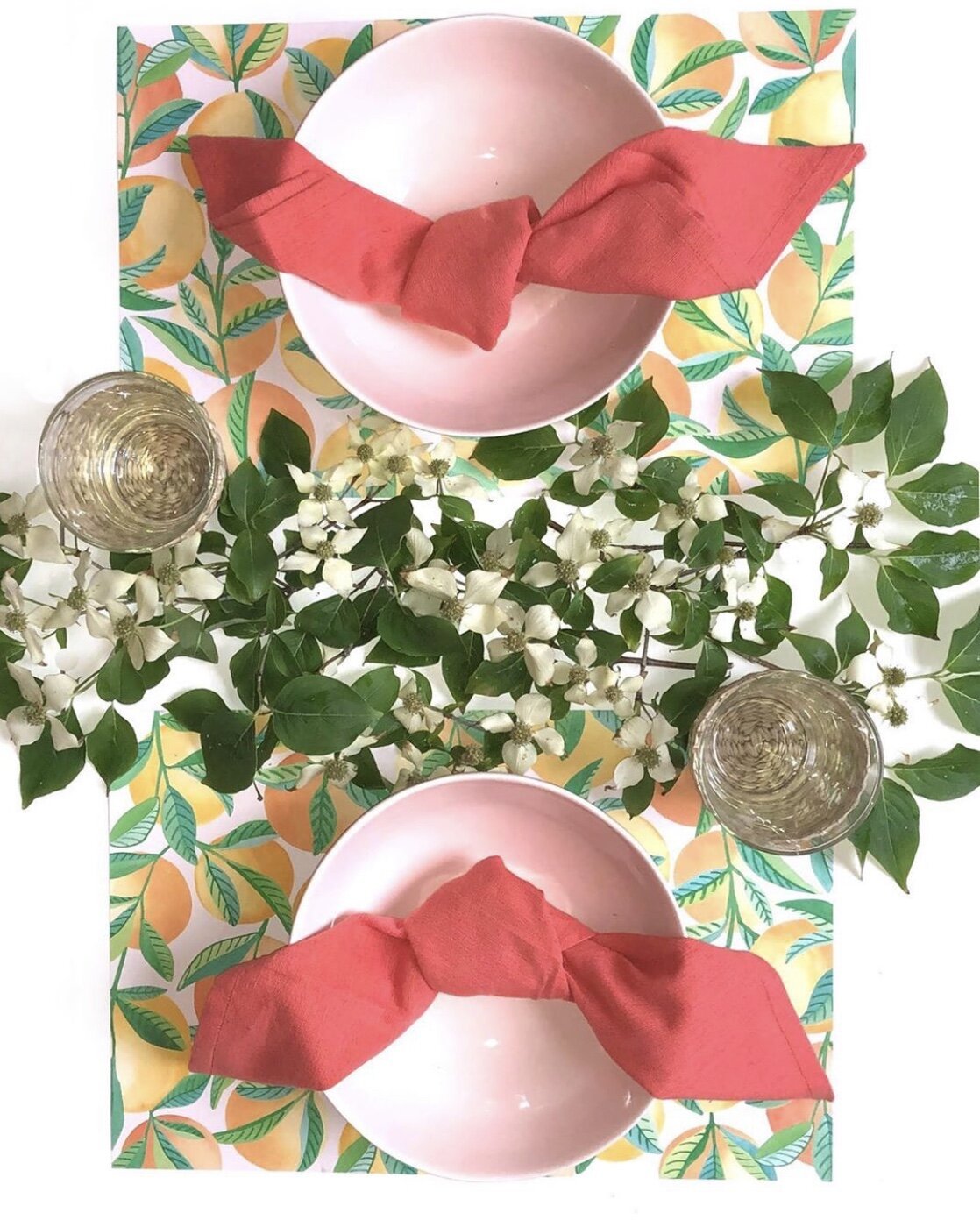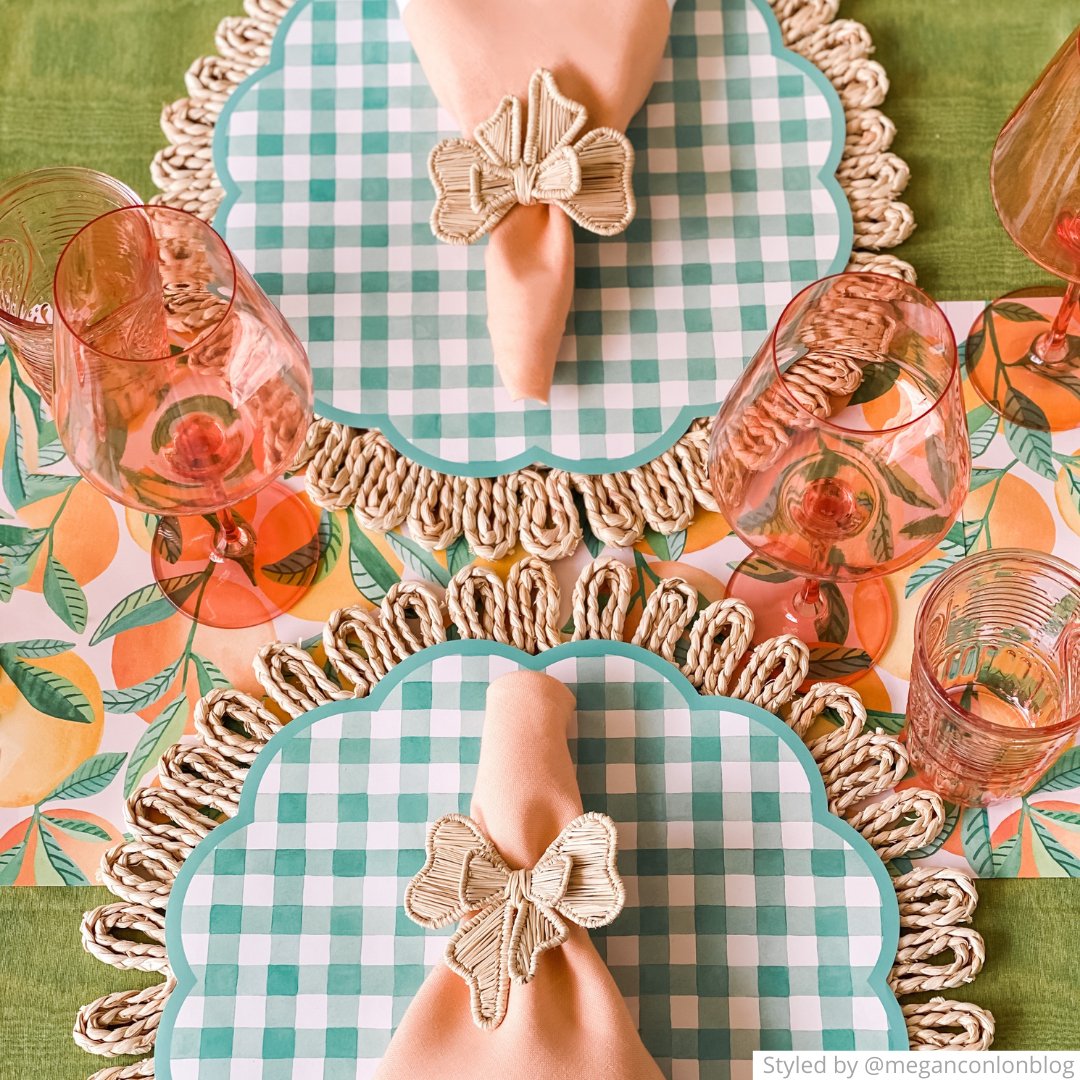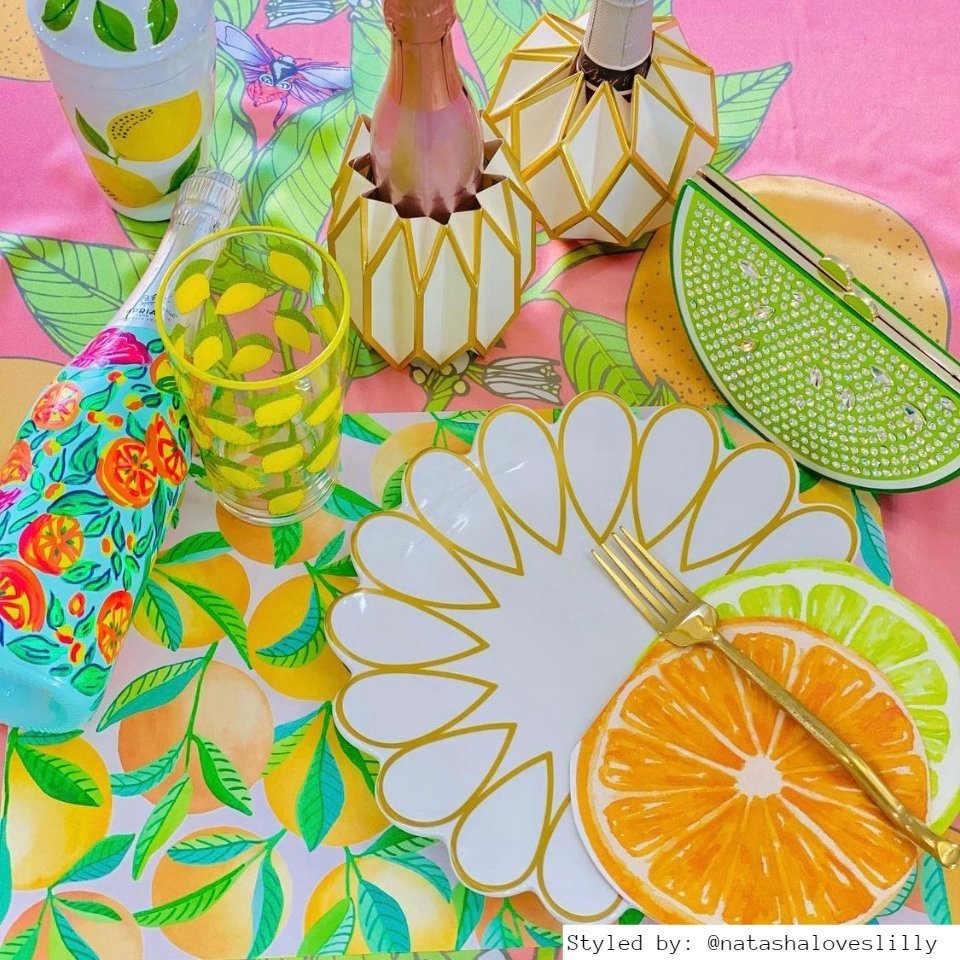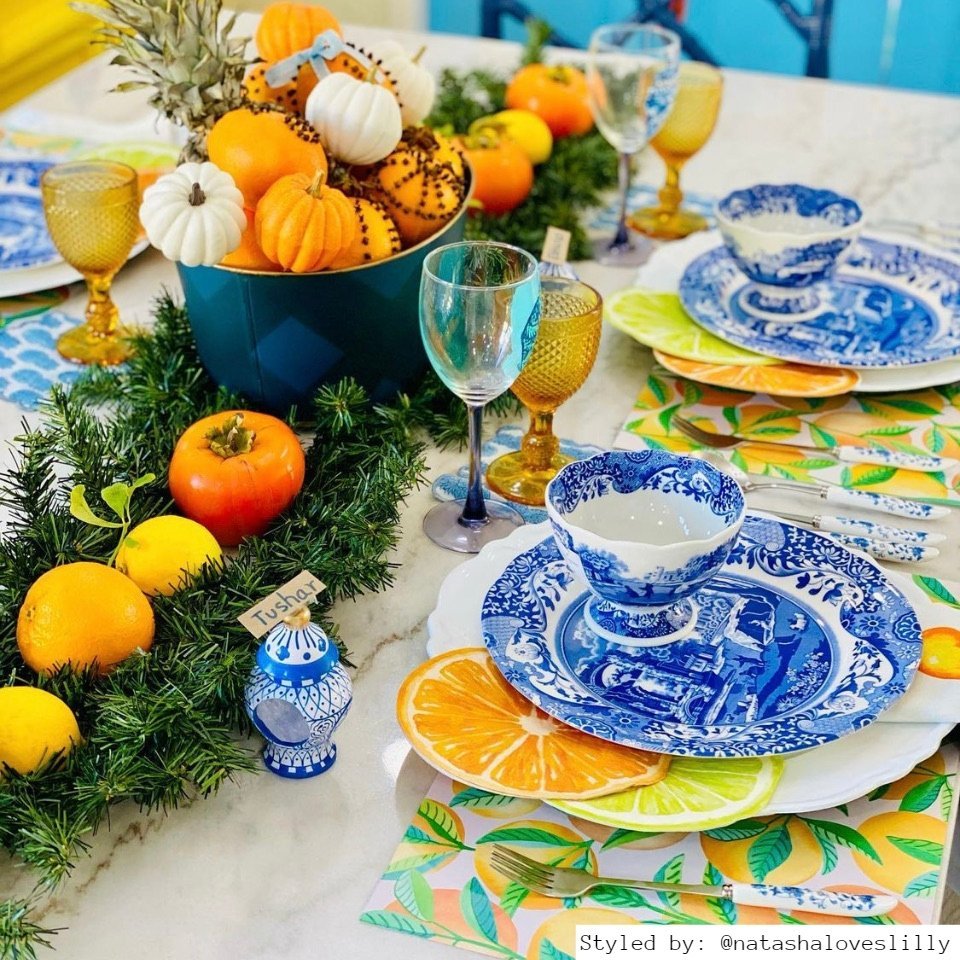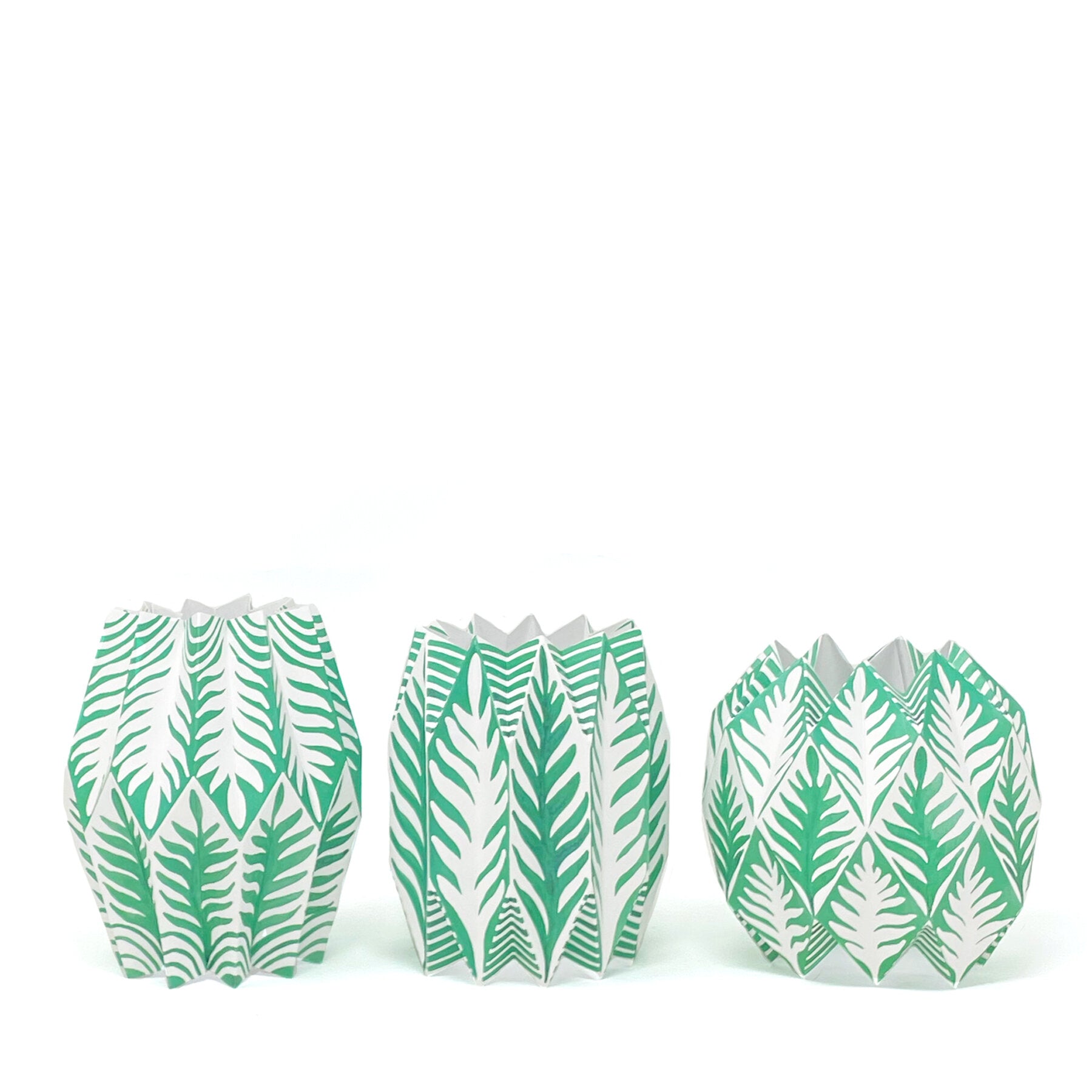 Fern Paper Vase Wraps
Regular price
Sale price
$19.00
Unit price
per
Sale
Sold out
Share
View full details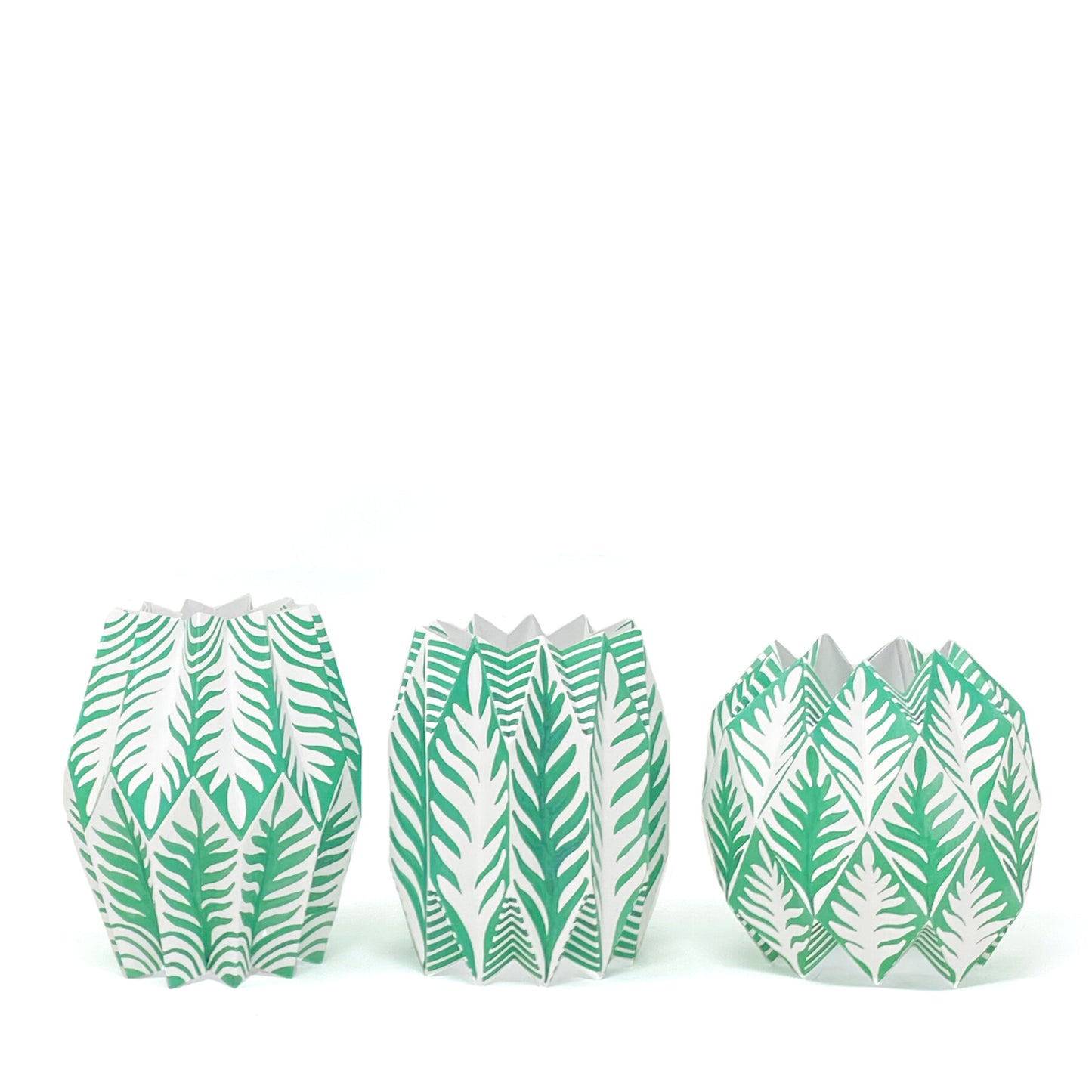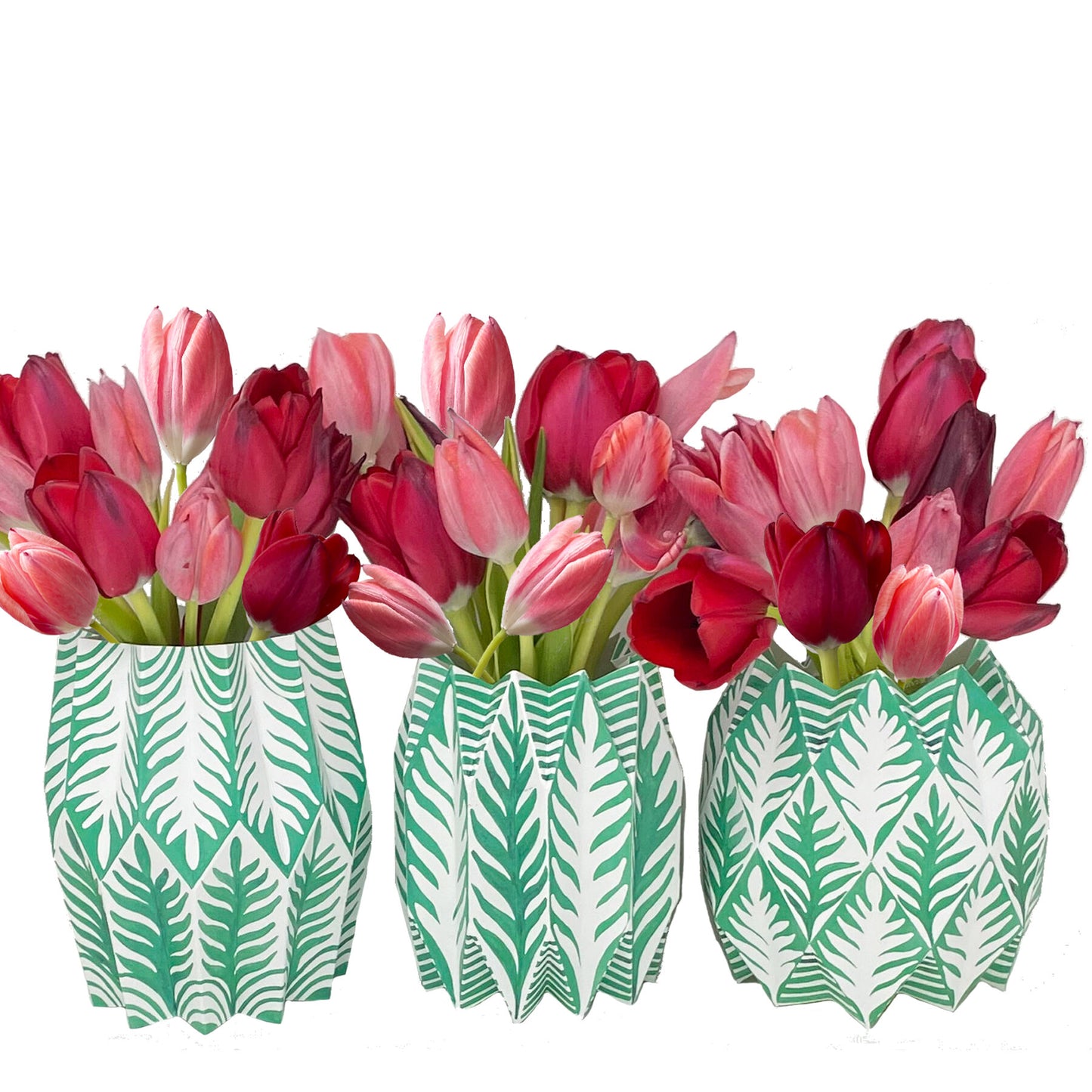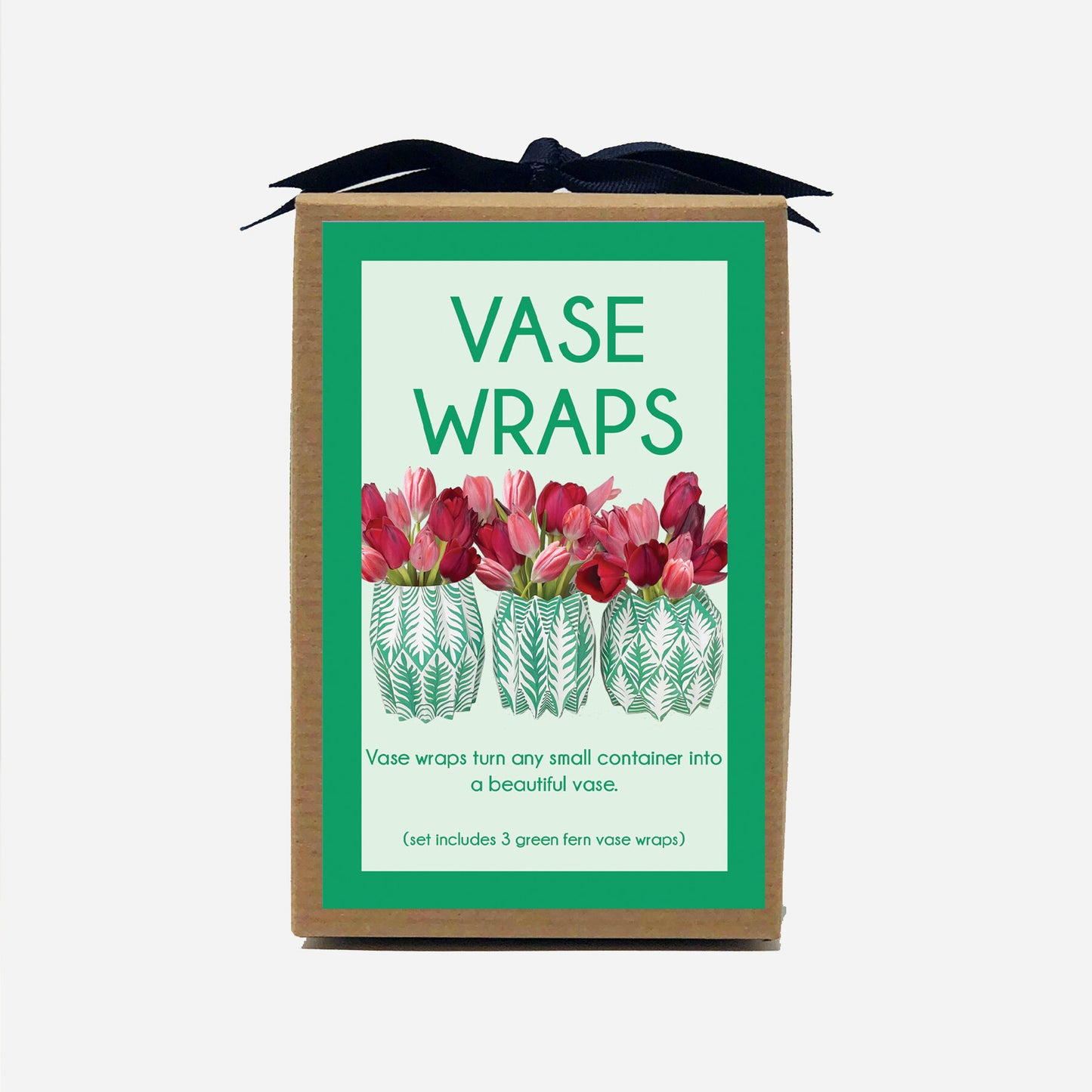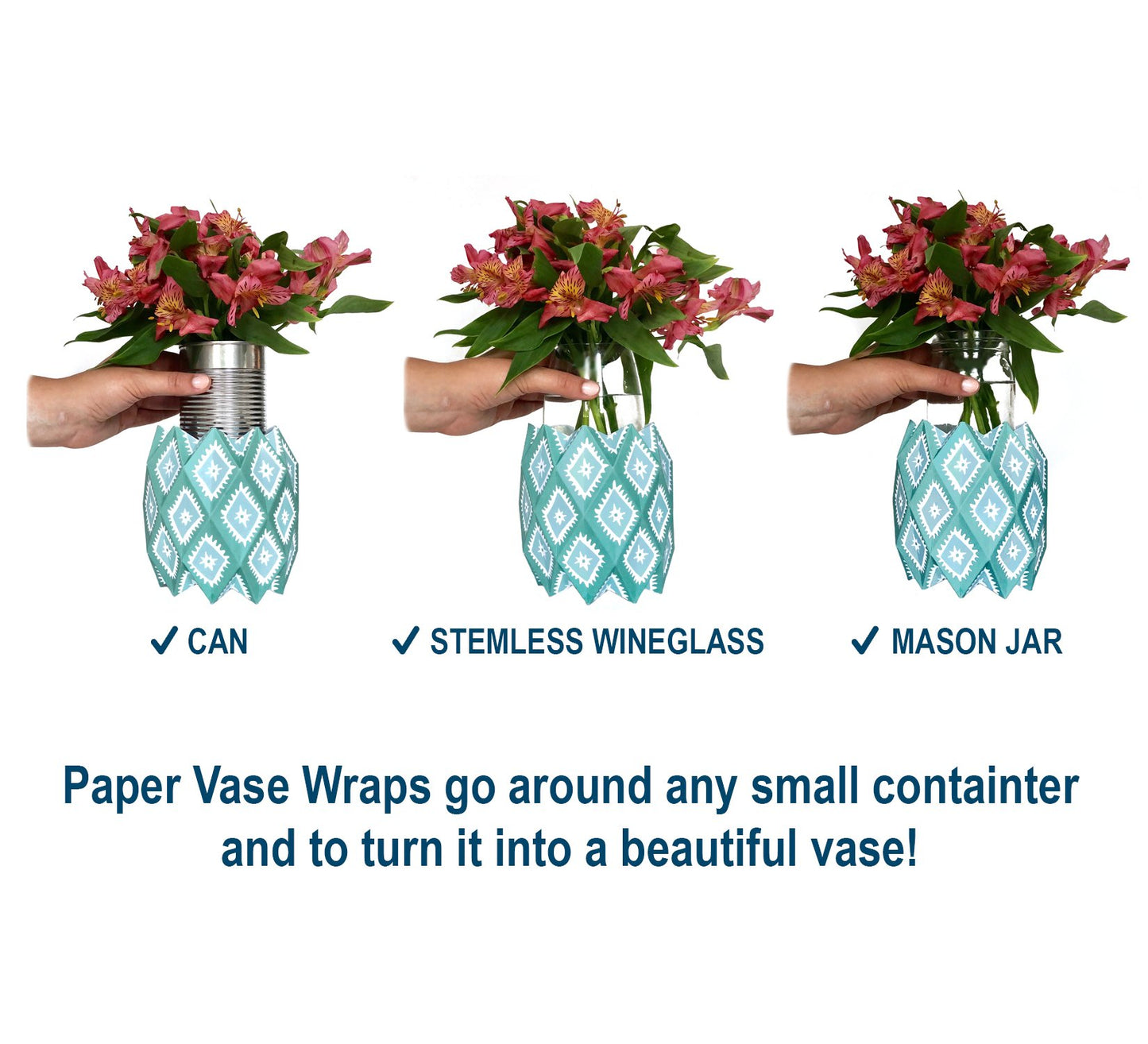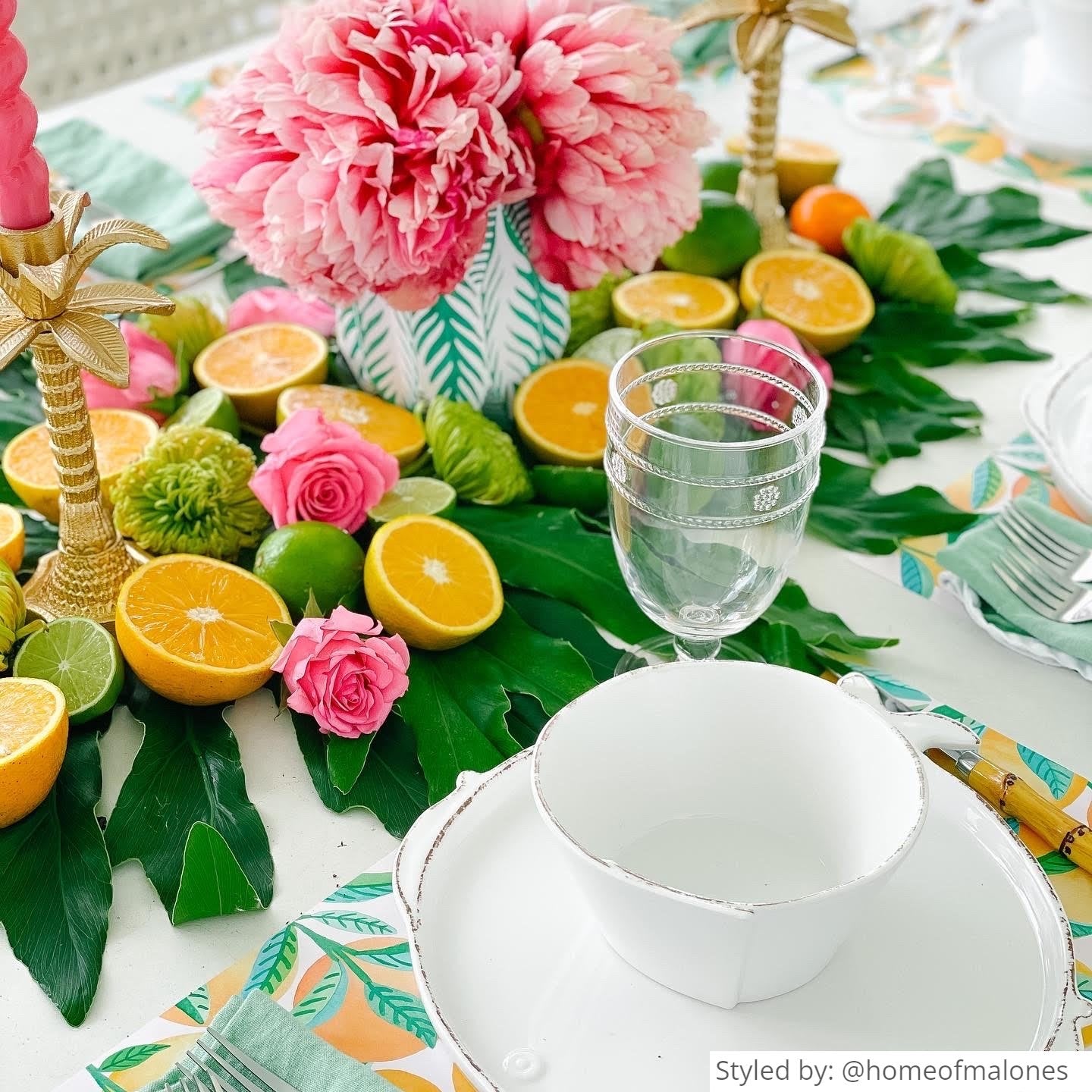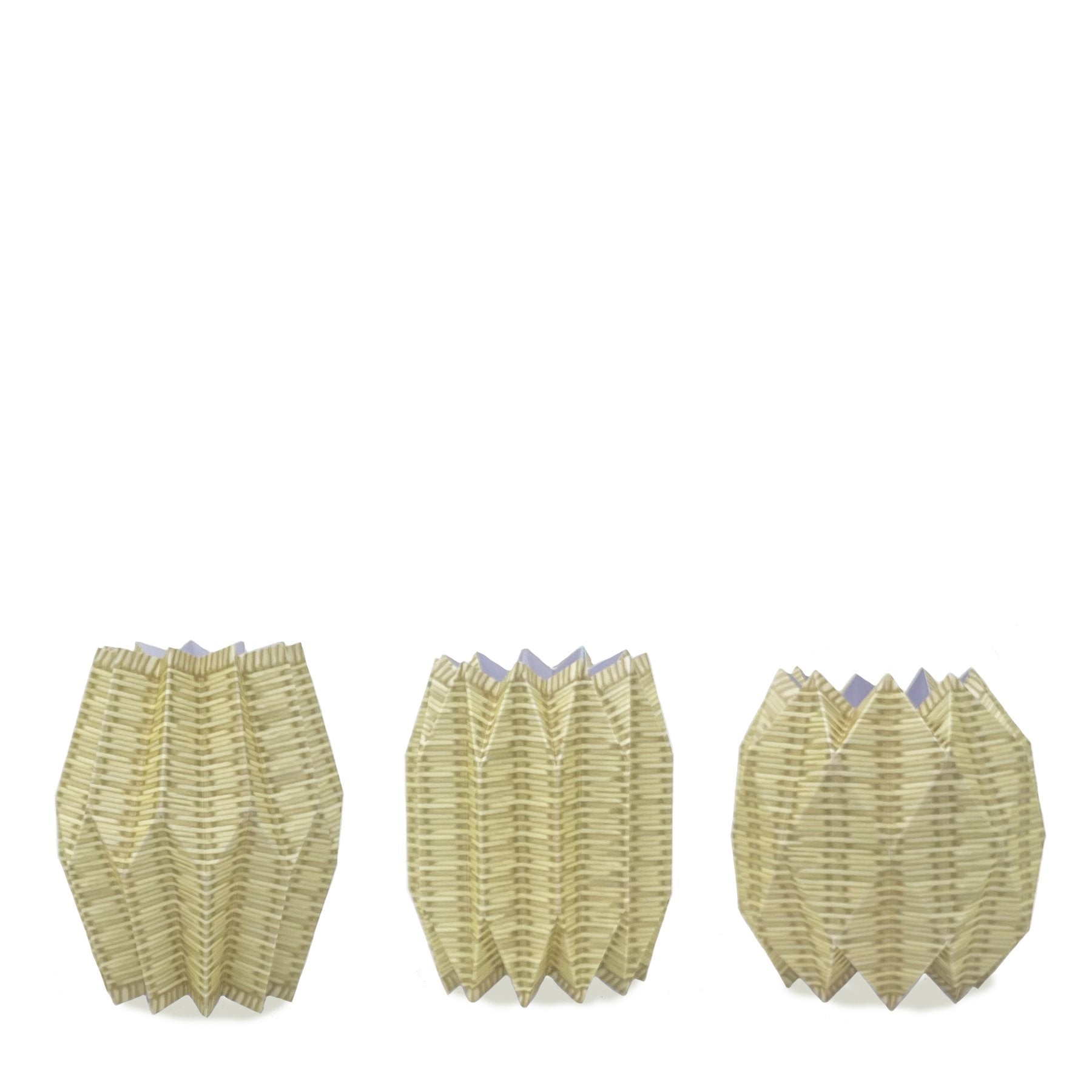 Wicker Paper Vase Wraps
Regular price
Sale price
$19.00
Unit price
per
Sale
Sold out
Share
View full details