Wood Paper Placemats and DIY Orange Topiary
Embrace the enchanting colors and fragrances of autumn with a fall table that marries rustic elegance and creative flair.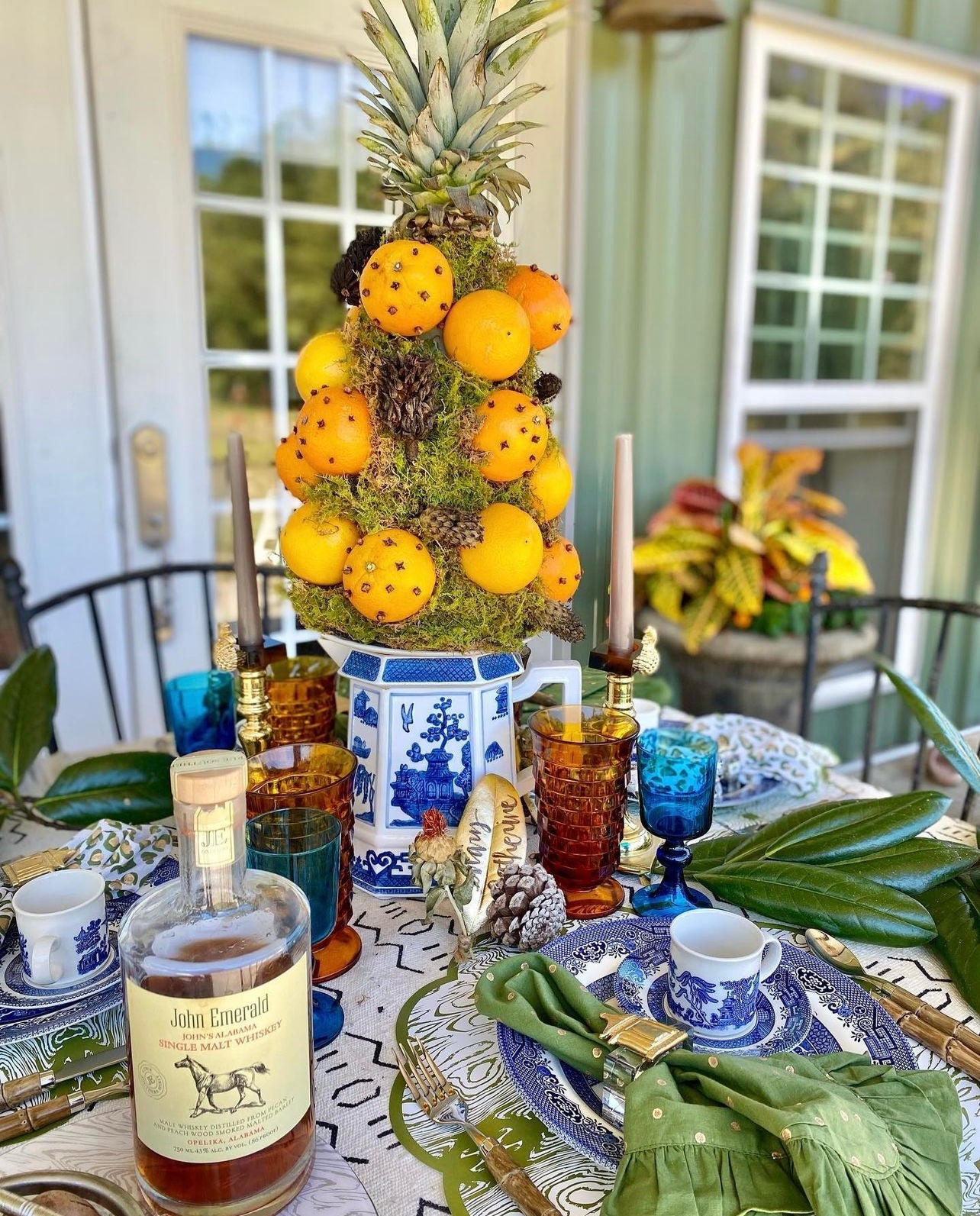 Wood Paper Placemats
Start by laying out wood paper placemats at each seat. These placemats capture the rustic essence of fall, bringing a touch of natural warmth to your table. Beyond their visual charm, they offer a practical, easy-to-clean surface.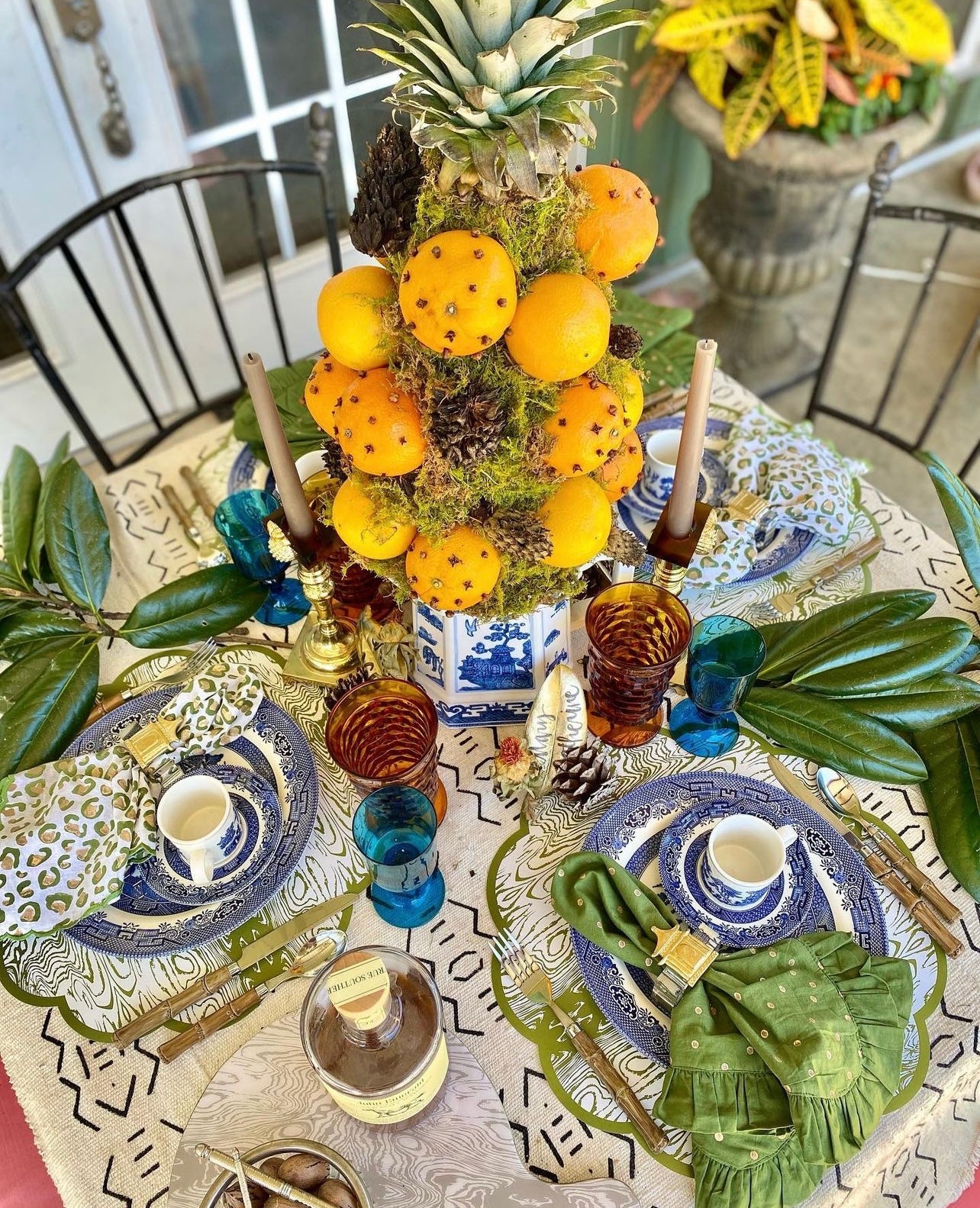 DIY Orange Topiary
Step 1: Fill the decorative pot with floral foam and attach the foam sphere to a bamboo skewer to create the topiary's trunk.
Step 2: Pierce and place oranges onto the skewer, covering the sphere.
Step 3: Insert rosemary sprigs to fill any gaps and add a refreshing fragrance.
Step 4: Position your DIY orange topiary as the centerpiece, infusing your table with a vibrant pop of color and a hint of citrus aroma. Complete the setting with autumn-themed tableware, such as warm-toned napkins and elegant dinnerware.
This fall table, adorned with wood paper placemats and a DIY orange topiary, sets the stage for memorable moments and heartfelt gatherings. It's a celebration of the season's beauty and a testament to your creative spirit. Welcome the splendors of fall into your home with this delightful decor.
Wood x Cotton & Quill Scalloped Paper Placemats
Regular price
Sale price
$26.00
Unit price
per
Sale
Sold out
Share
View full details