Jingle Bell Christmas Party Tablescape Inspiration
Want to create an elegant and classy Christmas Eve or Christmas dinner table?!? We are here to help! Decorating for holiday dining does not have to be expensive, nor does it need to create a giant mess, both things that tend to happen when you are the one hosting. So today we have some tips how to do the opposite, while losing no quality in your table setting. Scroll down to read our tips and tricks to creating a table that looks like this, from @lydiamenziescelebrates.
- Tip #1: We've said it before, and we'll say it again: use paper products! These Lucy Grymes scalloped Vine paper placemats are festive, colorful and also happen to be very affordable and easy to clean up when the party is over - just recycle! Lay them on top of a busy table cloth like seen here to create a very inviting table.
- Tip #2: Pink and green is the NEW red and green! Opt for something unexpected this holiday season, and use colors that don't always show up for the holidays, like pink! Bring in other Christmas elements to elevate the experience.
- Tip #3: Don't overdo it with your centerpieces. As exciting as it can be to put as much down the center of your table that will fit, the holidays are a time to talk with one another and see each other's faces across the table. Use small Christmas trees, lay down flowers, and add small candles, etc., so you chat with one another and enjoy family and friend time.
- Tip #4: Use small ornaments as place cards and for seating charts. It's a great way to add a little holiday flair without doing too much. It's a fun way to add detail while also matching your color scheme!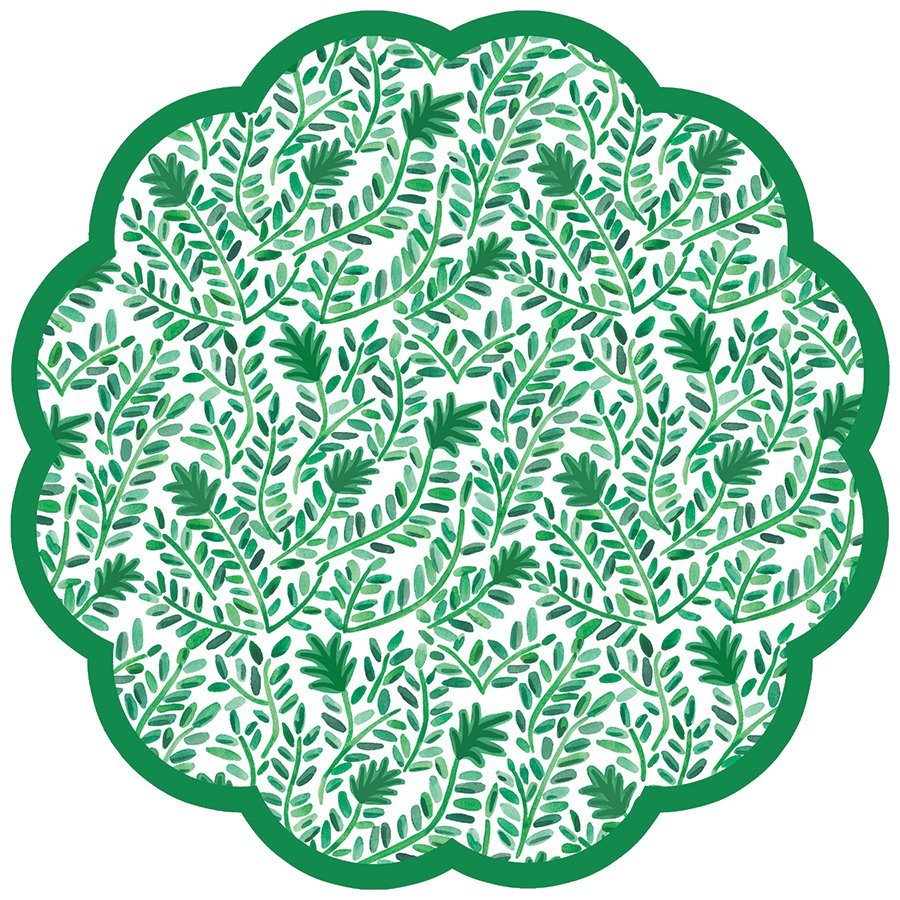 Vine Scalloped Paper Placemats
Regular price
Sale price
$26.00
Unit price
per
Sale
Sold out
Share
View full details