The Complete Guide to Preppy Easter Table Decor
Are you looking for easy Easter table decor that is affordable and beautiful but also is easy-to-use and good quality? We have many paper placemats that make perfect additions to Easter tables, and are easily used to impress guests and add all of the spring color to a simple Easter table! Follow along to get all of the tips for styling with paper placemats to match your preppy Easter dinner aesthetic, flower arranging tips, and other elements to add for that perfect festive table!
Paper placemats are the easiest way to dress up any table. They are simple to use, add beautiful color, and make the clean up so simple - all you have to do is recycle!
To recreate this table you will need:
- Pastel plate
- Bright blue paper bowl
- Green gingham napkin
- Small rubber elastic
- M&Ms (or any colorful candy - jelly beans, Skittles, etc.)
- Blue gingham tablecloth
- Rattan glasses
Steps:
First, lay out the tablecloth.
Next, layer on those Vine paper placemats for a subtle background to the Bunny Paper Placemats that you then need to layer on top.
Add a pastel plate with a simple pattern on top.
Next, add a blue bowl for a bright pop of color!
Take your napkin and roll it from one corner to the other. Pull the two sides together to create a circle in the middle where your candy will go.
Put a small elastic around the top of this circle.
Pour the candy inside!
Add plain rattan glasses and voila!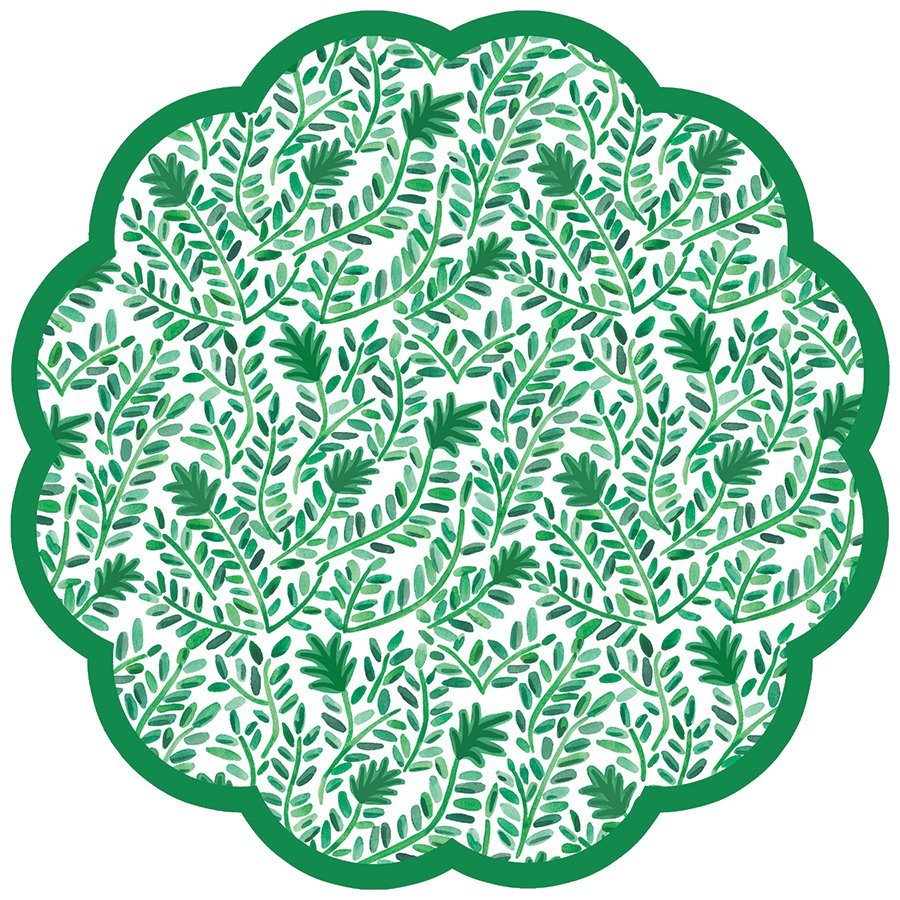 Vine Scalloped Paper Placemats
Regular price
Sale price
$26.00
Unit price
per
Sale
Sold out
Share
View full details