Three Tips for a Simple and Elegant Floral Tablescape
We know hard it can be to create tablescapes easily without breaking the bank… That is actually part of the reason that I started Lucy Grymes! I loved having people over, but it stressed me out to come up with beautiful table settings that were affordable, but also beautiful. Our paper placemats are an easy way to incorporate color and design, but also are so simple to clean up when all of the festivities are over- all you have to do is recycle! Today we will be sharing our favorite simple, YET ELEGANT, tablescapes from @saramkessler with our April Paper Placemats (which are only $23 for 24!) We will be sharing some tips and tricks that make styling so much easier without too much money or time! Let's get started…
Tip #1: If you are intimidated with table styling, start with blue and white! This color combination is chic and timeless and can be paired with so many different colors and elements that there really is no reason to fear. On this table, Sara started with our April paper placemats, which incorporate blue and white flowers with simple green leaf petals throughout.
Tip #2: Layering plates with your paper placemats can add a level of sophistication and elegance that people will never even know that your placemats are made of paper! When layering plates, make sure to alternate the colors/styles like Sara did here. She went white, green, white, green, to give depth to each table setting.
Tip #3: If you aren't into flowers, or arranging flowers makes you nervous (believe us, we get it), then you can never go wrong with Babys Breath! These flowers are so chic and make every centerpiece super dreamy. Place them inside of your favorite Lucy Grymes' Paper Vase Wrap, which you can see here in our Wicker pattern. They are so easy to assemble and again, are super affordable!
Do you feel ready to style your first table now?!? Share your creations with us on Instagram for a special discount code…
April by Camilla Moss Paper Placemats
Regular price
Sale price
$23.00
Unit price
per
Sale
Sold out
Share
View full details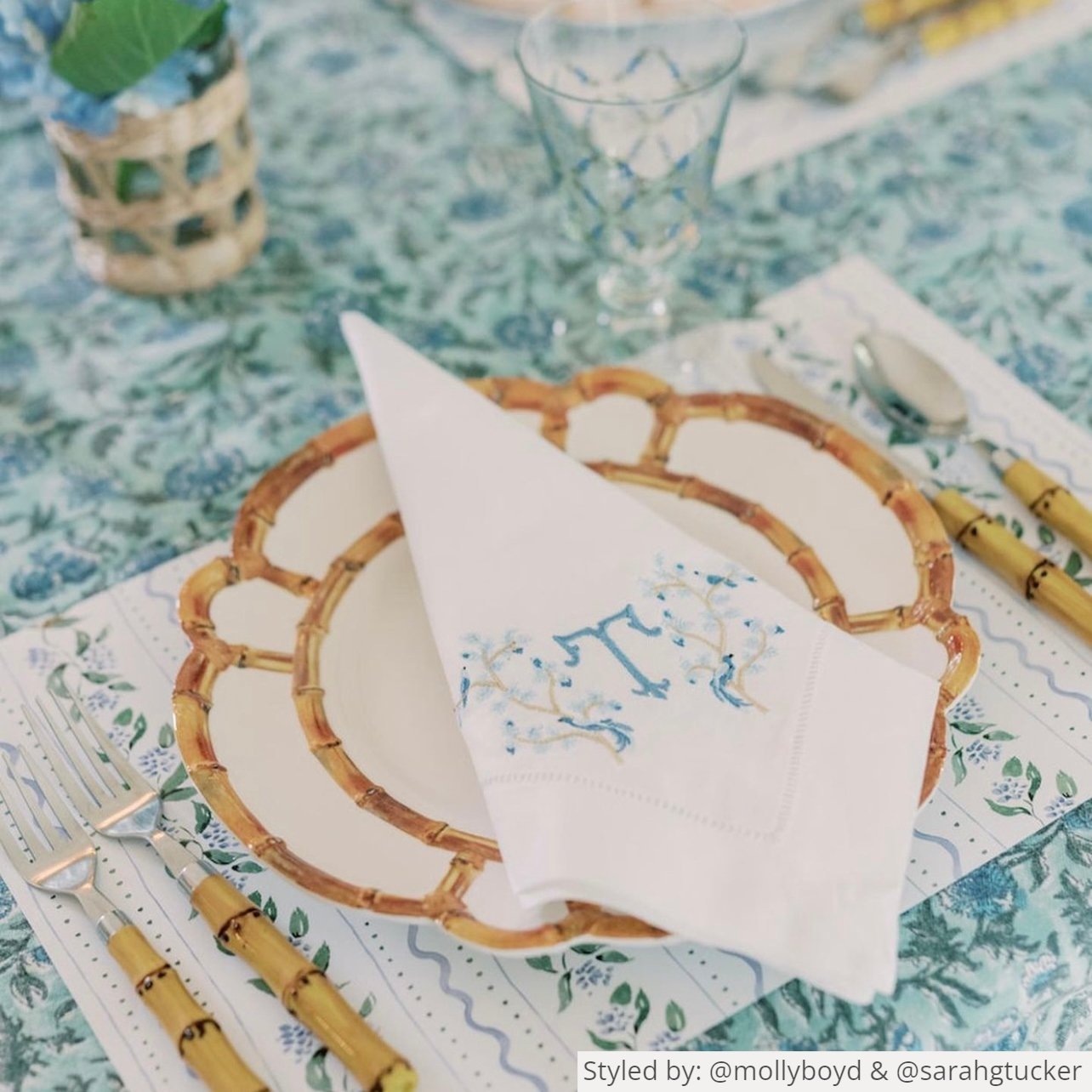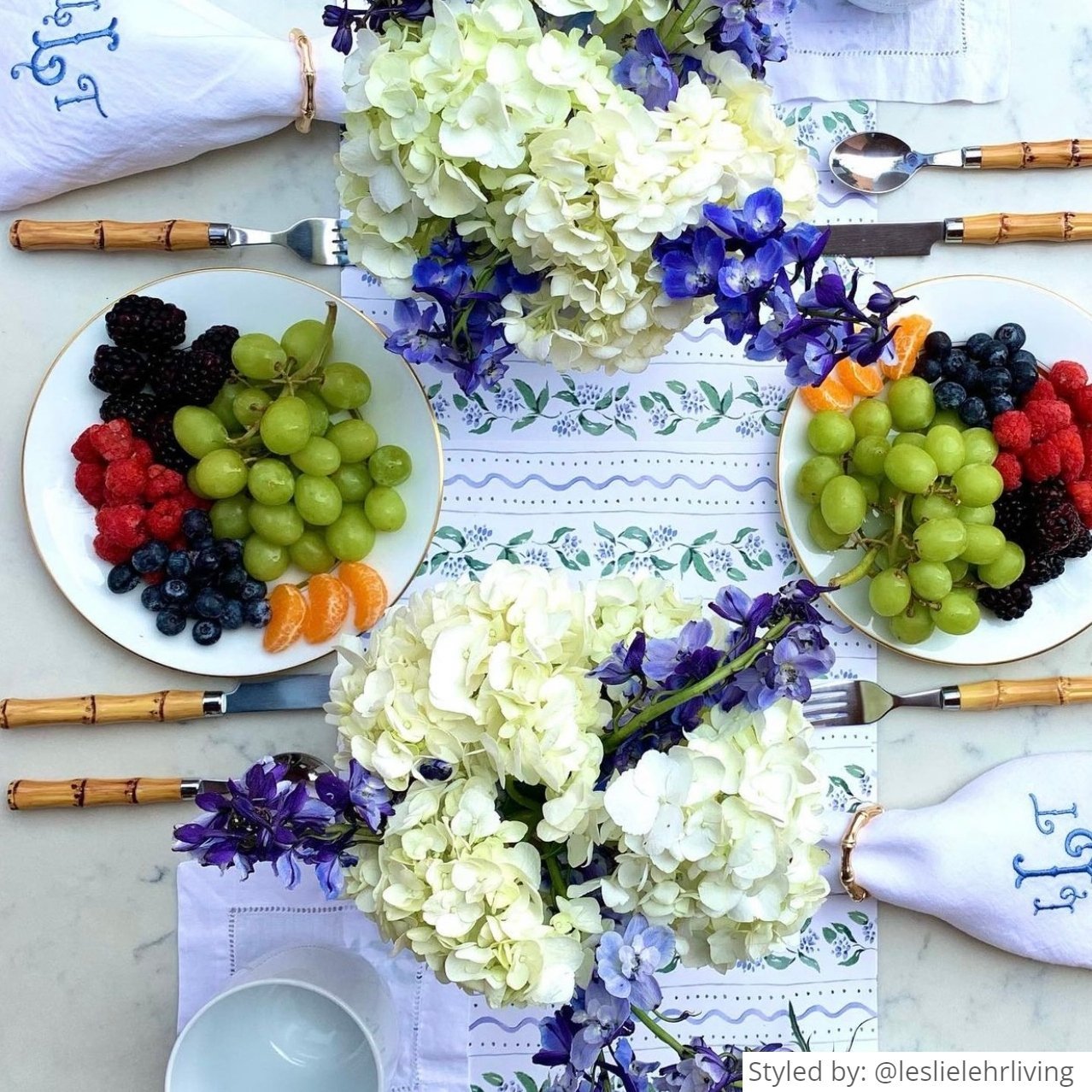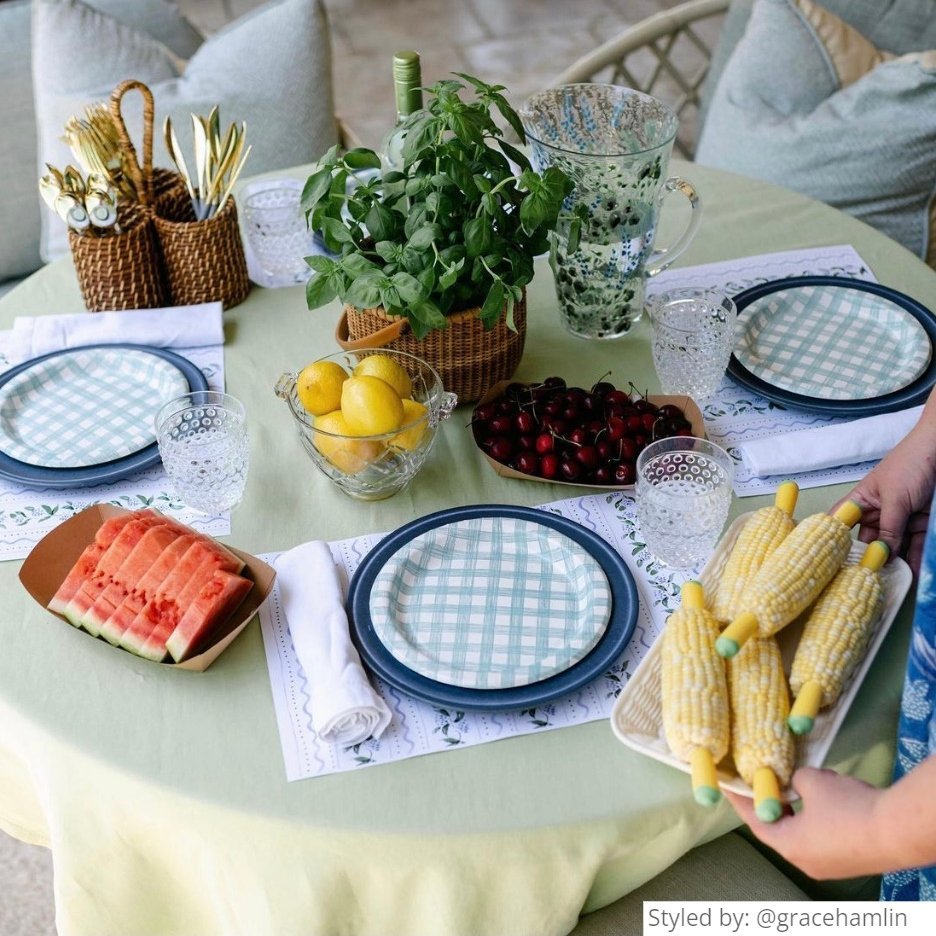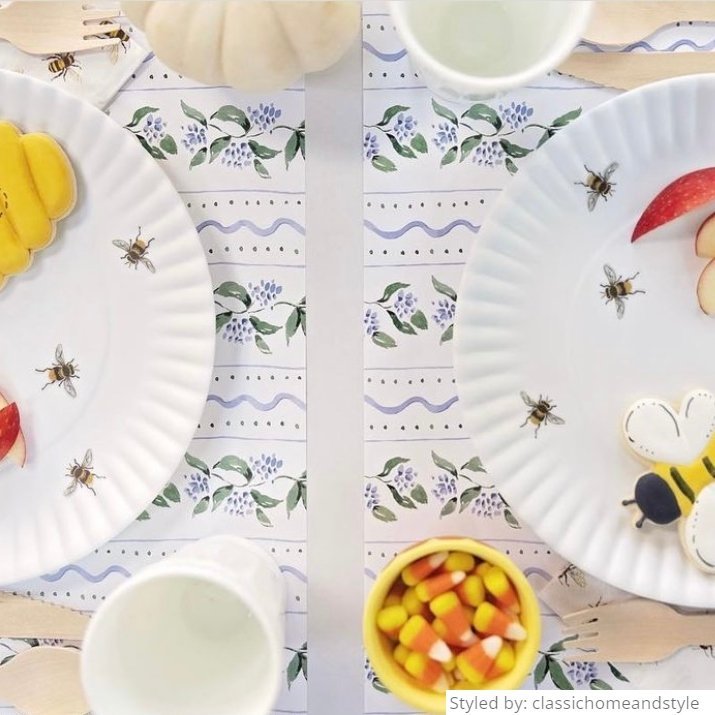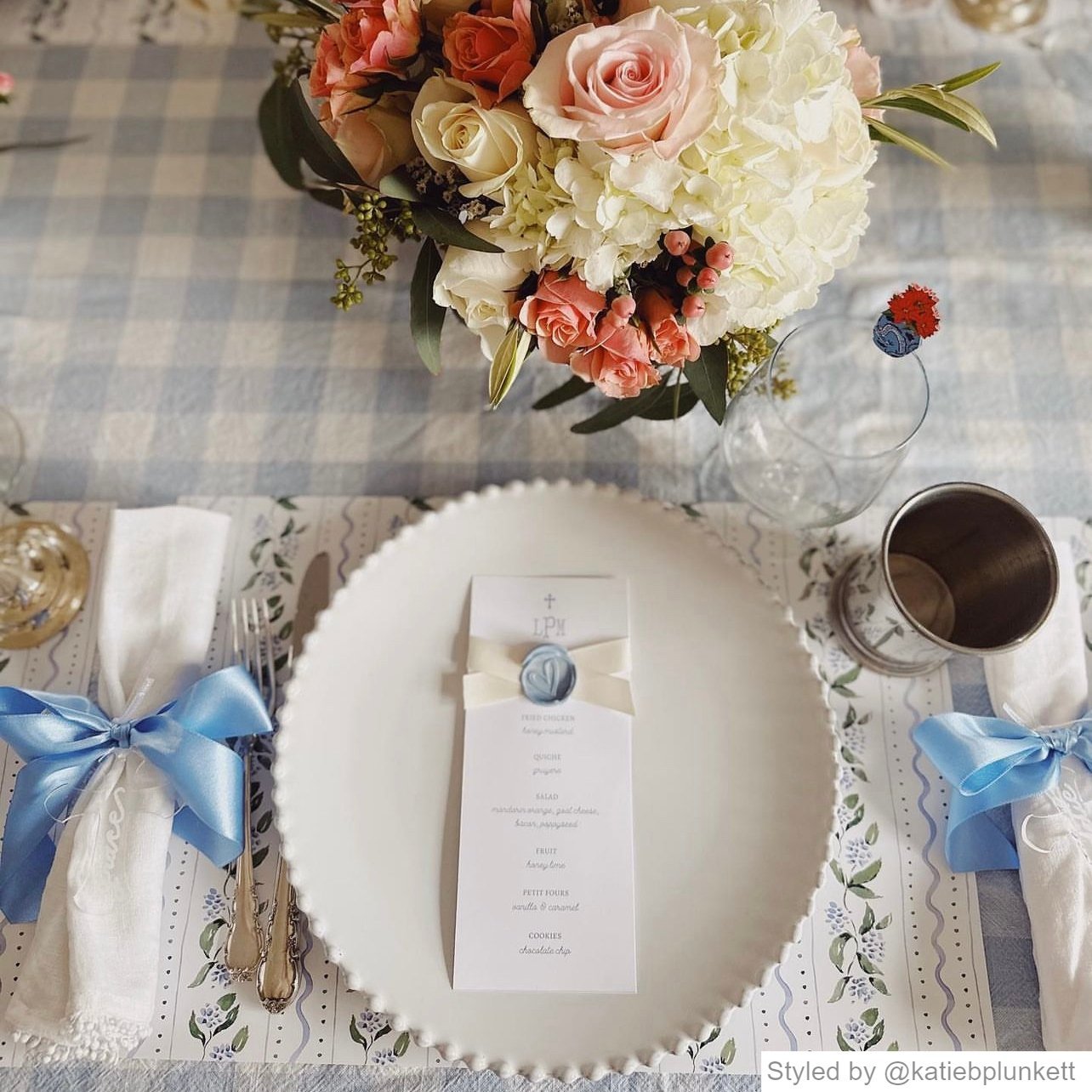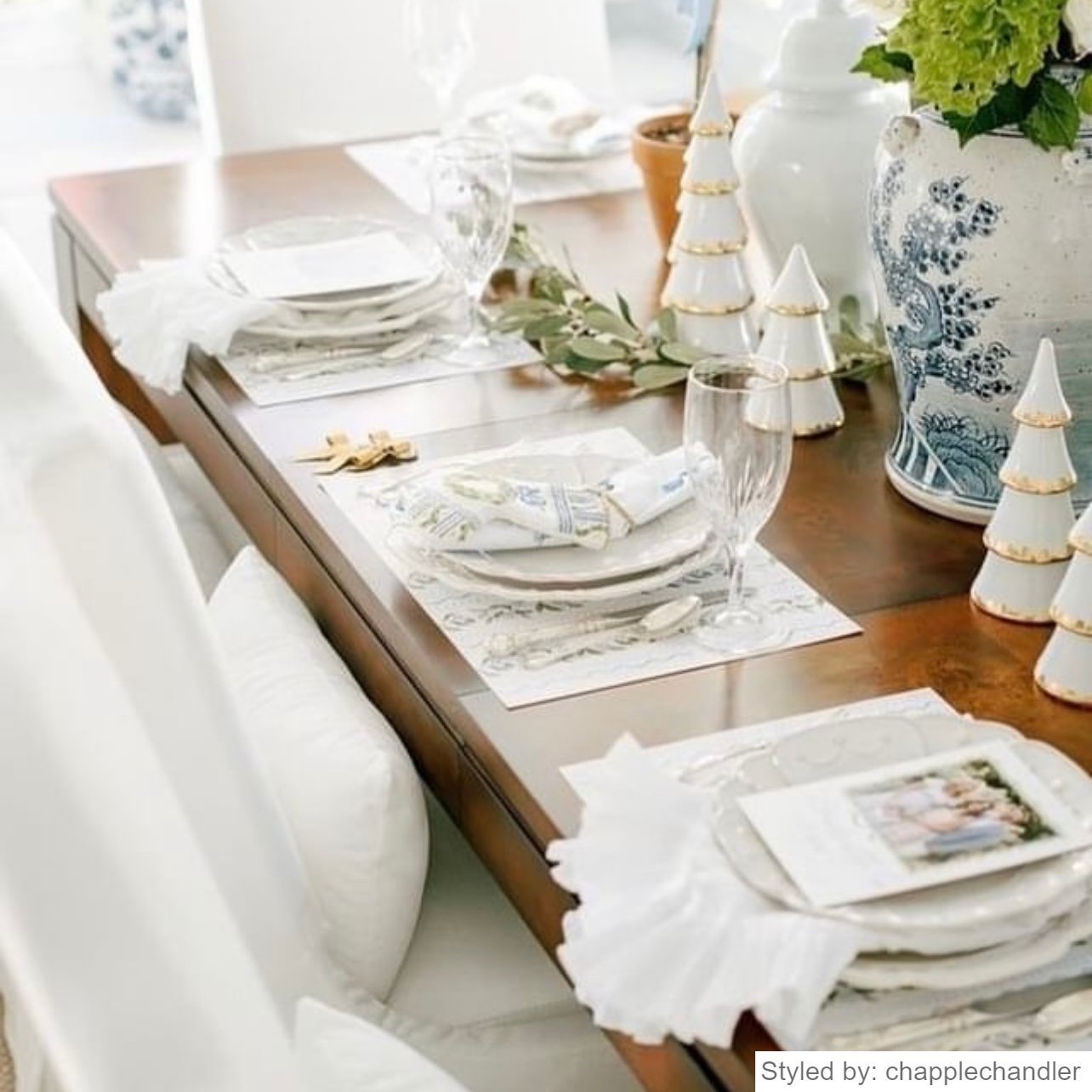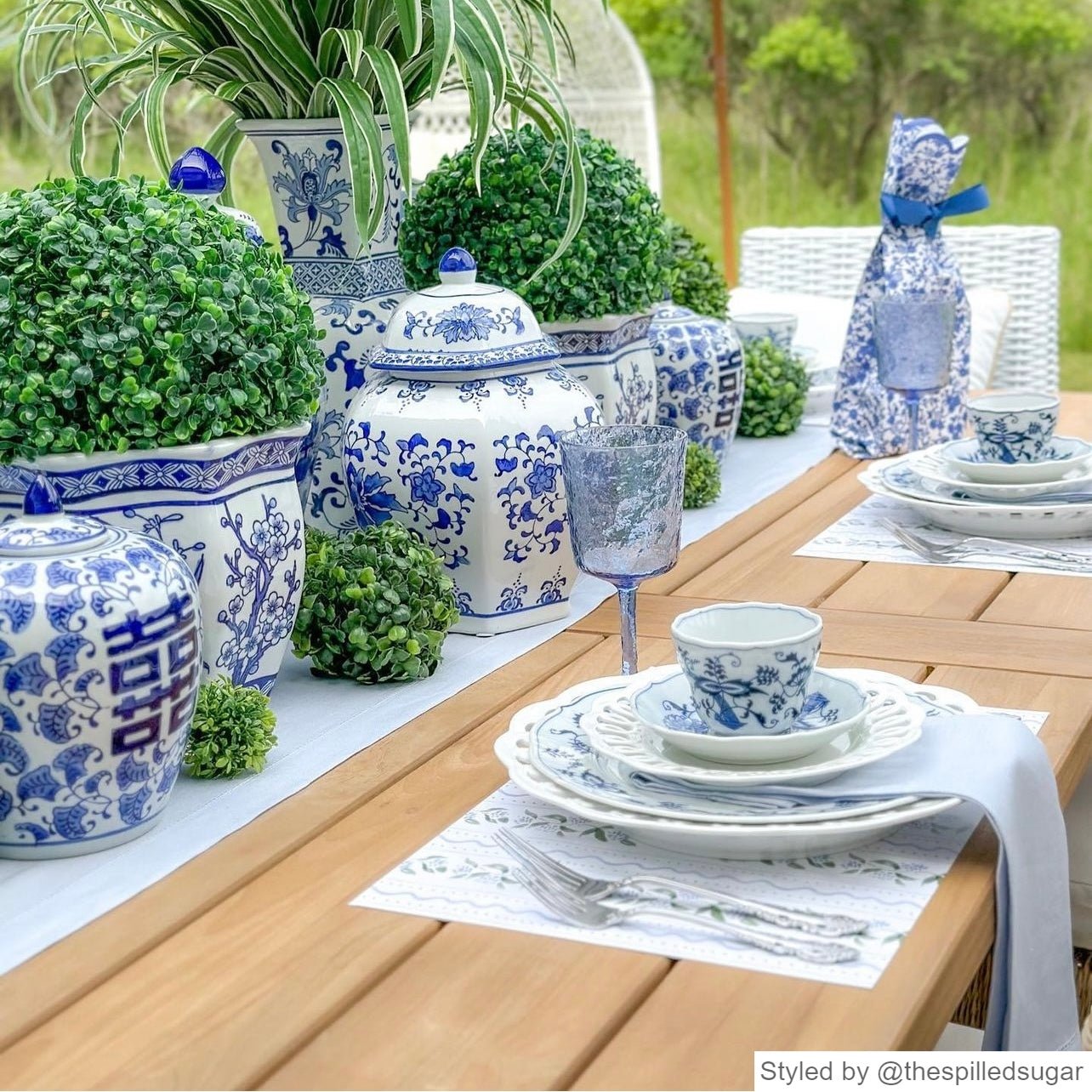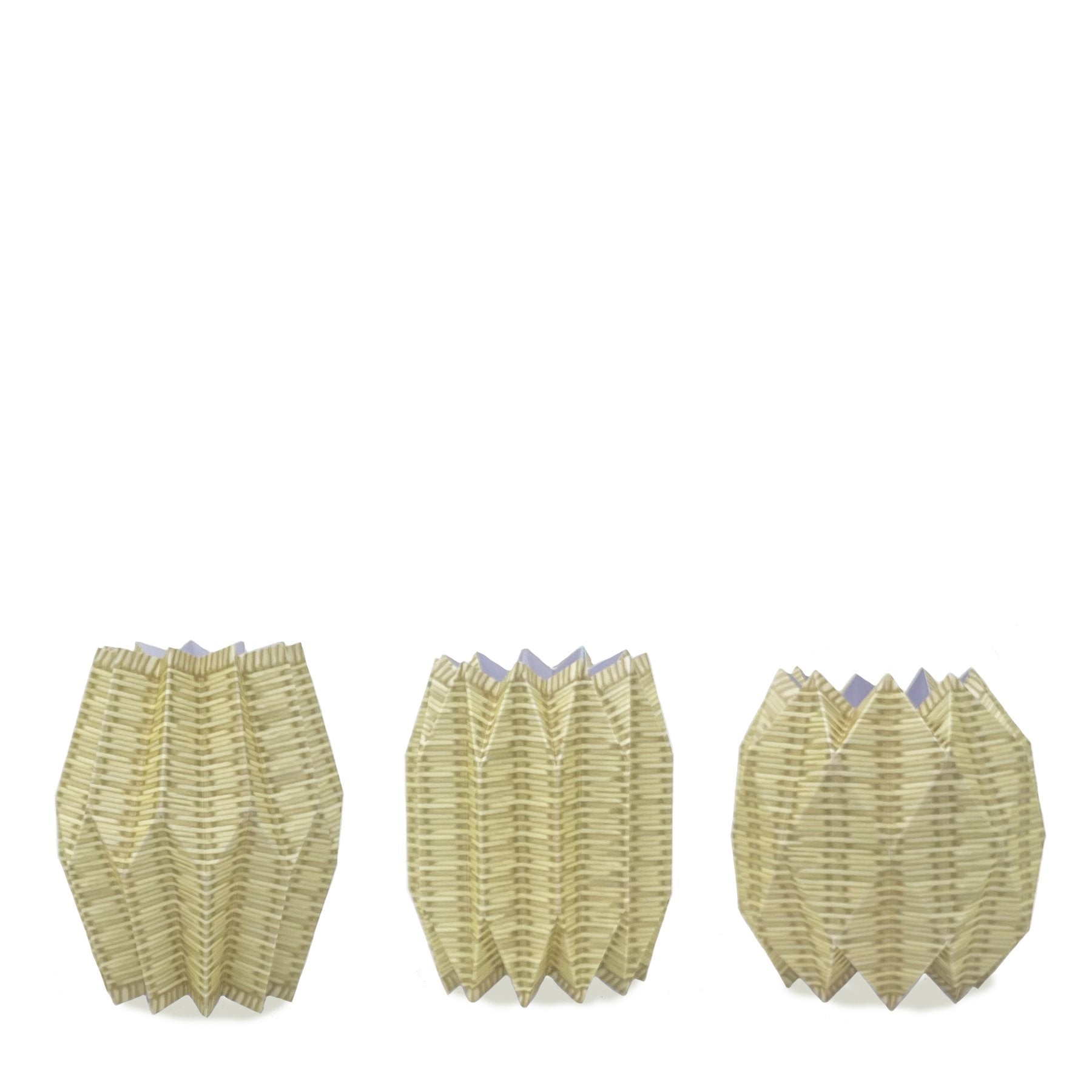 Wicker Paper Vase Wraps
Regular price
Sale price
$19.00
Unit price
per
Sale
Sold out
Share
View full details